LEGOLAND Windsor Resort has incorporated augmented reality (AR) as part of its launch of 'LEGO MYTHICA: World of Mythical Creatures', a brand-new IP and area of the park. Created using technology from Zappar, the AR functionality to the LEGOLAND Windsor Resort app will help visitors immerse themselves in the new world, as they roam around the area and learn more about the backstory of LEGO MYTHICA.
Zappar enables brands to create and deploy immersive AR experiences to native apps, as well as to the mobile web where users do not need to download an app. According to the company, Zappar's AR technology underpins the new LEGOLAND experience, and the incorporation of such immersive technologies in the park showcases how AR can further enhance the resort experience, as visitors use their smartphone cameras to take park visitors on a virtual journey alongside their real-world trip.
LEGOLAND Windsor Resort's aim is to drive awareness of the new IP, increasing the audience's understanding of the back story and cast of characters, with AR activities helping to complement the physical installations within the park in general.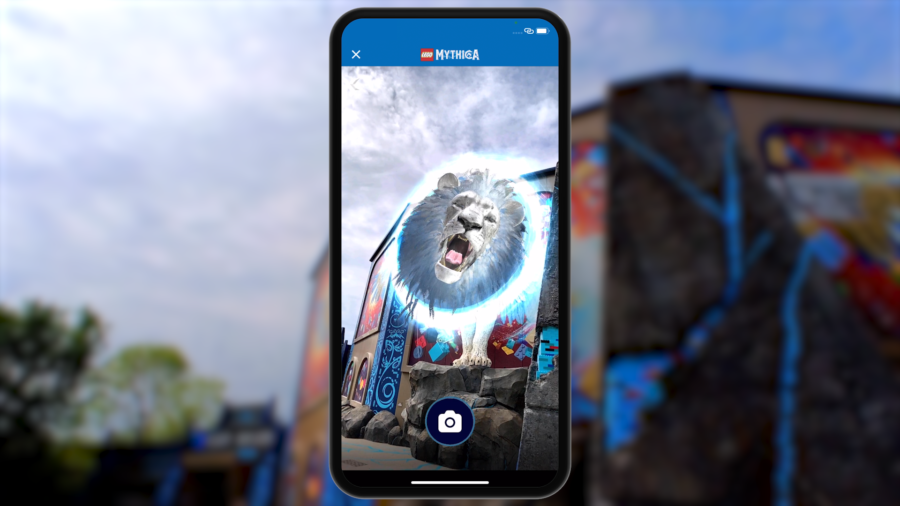 The AR experiences are activated exclusively via the LEGOLAND Windsor Resort app, which users are encouraged to download before they enter the site. When roaming around the LEGO MYTHICA area, visitors will come across four LEGO statues of mythical creatures; a Chimera, Alicorn, Hydra, and Sky Lion. Scanning special plaques, with branded Mythica codes that accompany these LEGO statues, reveal their real-world characters in AR which appear through a vortex bringing the Mythica realm to life before visitors' eyes. Users can take selfies with the creatures, collect digital cards about the characters and learn more about their backstory via the app.
In addition, 3D portals can be placed either at home or in the park using the AR function, where users can visit four different locations, where they can discover more about the LEGO MYTHICA world.
Ash Tailor, VP Global Brand and Marketing Director for LEGOLAND explained: 'Mythica is all about championing creativity and firing the imagination of kids who are our real heroes. Through the incredible flying theatre experience, a first for the UK, and the magic of AR we're able to bring this brand new world to life for kids like never before at LEGOLAND Windsor and really show the journey from LEGO characters to mythical creatures."
Caspar Thykier, Co-founder and CEO at Zappar, commented: "This really is a dream project to work on with such an iconic brand, venue and new IP that lends itself so beautifully to augmented reality with its interplay between the real world and LEGO MYTHICA realm accessed via portals and vortexes. The challenge was to deliver spatial storytelling that could enhance and complement the incredible physical experience that is the cornerstone of a great day out at LEGOLAND Windsor Resort and really immerse family and kids in this wonderful new IP in a new way. We hope it surprises and delights everyone in equal measure."
For more information on Zappar and its augmented reality experience creation platform, please visit the company's website.
Quelle:
https://www.auganix.org/legoland-windsor-resort-incorporates-augmented-reality-into-its-new-lego-mythica-attraction/
Image credit: The LEGO Group