AI-enabled Smart Virtual Humans!
Custom create your own training scenarios with AI-enabled virtual human that can act, react and respond like real humans.
AI-Humans is an artificial intelligence-based platform that powers virtual humans to talk and respond seamlessly like real humans. Employ them for training and education purposes to create highly realistic and interactive solutions.

With technologies like large language model, natural language processing, machine learning, deep data analysis, and speech recognition, their intelligence and accuracy are unmatched. And the subjects they cover? That's unlimited. You name it and they know it.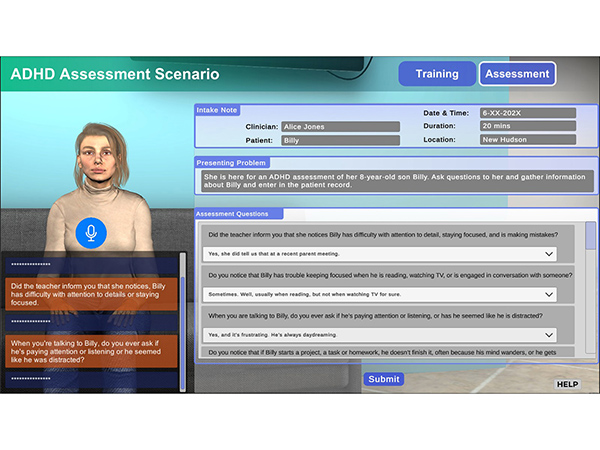 Pediatric ADHD Assessment
Billy is a hyperactive 7-year-old boy. He is rarely able to sit in one place and his mother finds him struggling to focus on tasks. She is here to talk about her son's condition, who may be a case of Pediatric ADHD.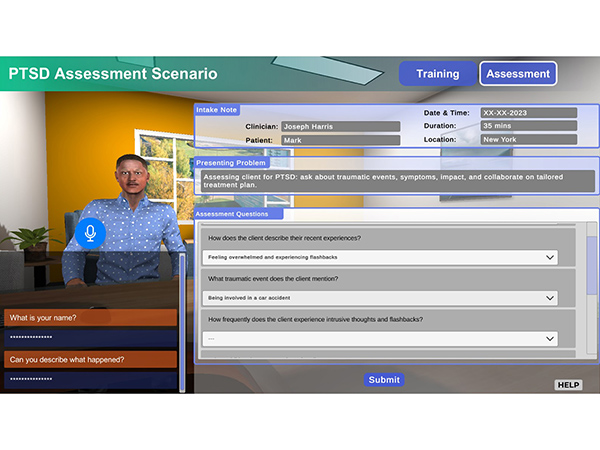 PTSD Assessment
Mark was in a car accident a couple of months ago. He finds himself to be very anxious and agitated. He has difficulty sleeping and often gets up in a traumatized state. He is here for a PTSD assessment.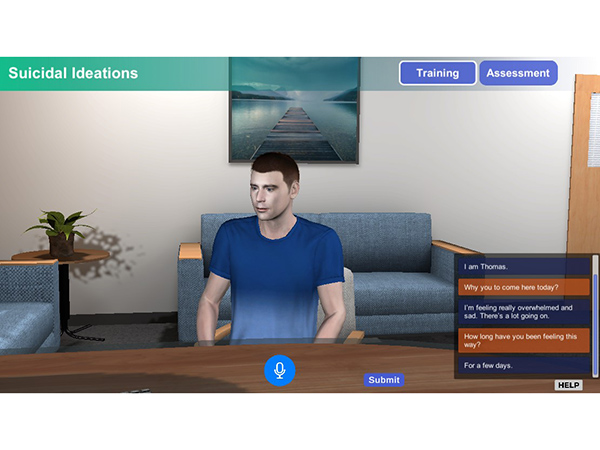 Suicidal Ideation
Thomas is upset about the way he is feeling and admits to having suicidal thoughts. He wants these thoughts to stop and is here seeking help for this condition.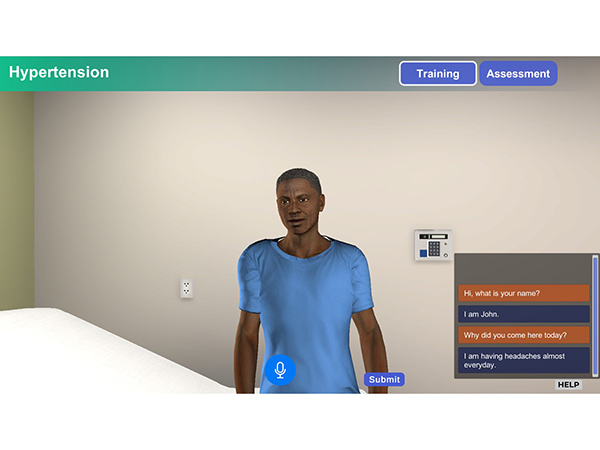 Hypertension
49-year-old Andrew leads a relatively idle life. He decided to go a check-up when he started experiencing a headache which was not getting better.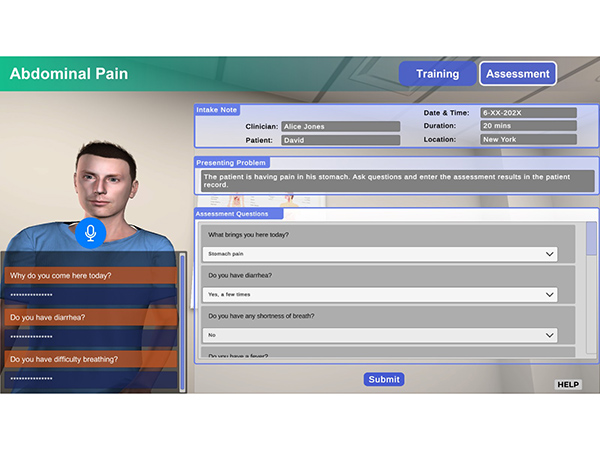 Abdominal Pain
David has been suffering abdominal discomfort for the past three days. He had a fever and feels nauseous with an urge to vomit. He is here for an examination. 
Quelle: