Das Kinderspital Zürich hat ein neues Ganglabor. Mit Hilfe von Kameras und virtueller Realität sollen gehbehinderte Kinder Szenarien üben können, die im Alltag zu gefährlich wären.
Ihr neues Ganglabor sieht sehr unspektakulär aus. Sie experimentieren hier aber mit Technologie der Zukunft?
Hubertus van Hedel: Wir planen es. Einerseits soll ein Aufhängesystem mit Robotern an der Decke verhindern, dass die Kinder, die Mühe haben beim Gehen, stürzen. Andererseits möchten wir auch eine virtuelle Realität schaffen, in welcher die Kinder Szenarien üben können, die im Alltag gefährlich wären, wie etwa das Überqueren einer Strasse.
Das neue Ganglabor des Kinderspitals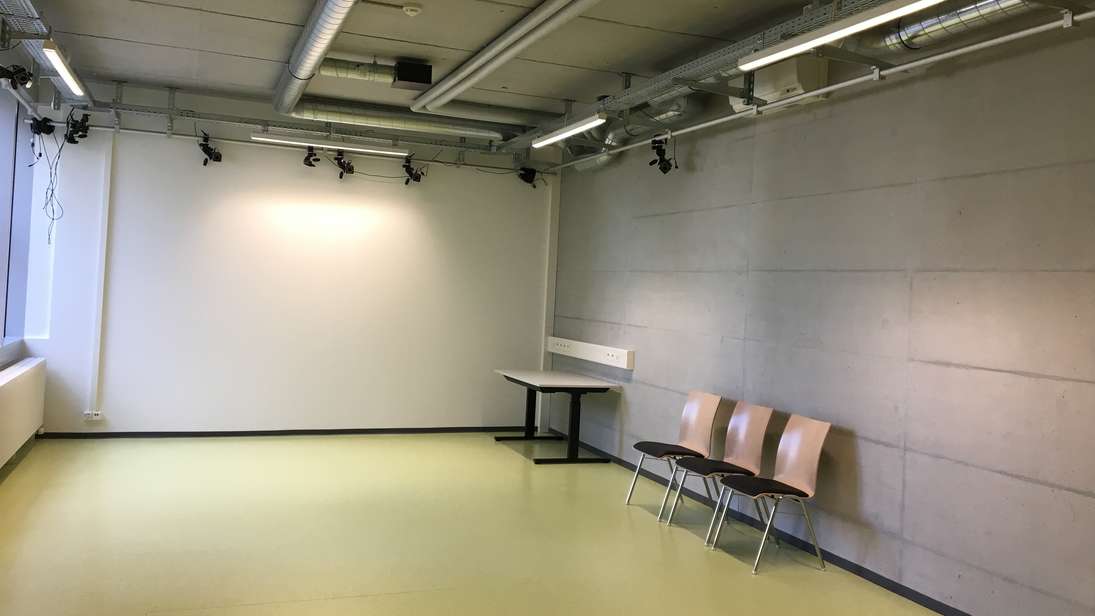 Das Ganglabor ist 15mx5m gross und beinhaltet heute erst spezielle Bodenplatten und diverse Kameras. Es steht im neuen Therapie- und Forschungsgebäude des Reha-Zentrums des Zürcher Kinderspitals in Affoltern am Albis. Finanziert wurde der «Mäxi-Kubus» von einer privaten Stifterin, benannt nach deren Katze. Er hat rund 5 Millionen Franken gekostet und beinhaltet neben dem Ganglabor einen Gymnastikraum und eine Indoor-Kletterwand.
Sie sprechen von Kindern, die Mühe haben beim Gehen. Für wen ist das Ganglabor gedacht?
Das Ganglabor hilft uns bei der Entscheidung, ob ein Kind mit einer sogenannten Cerebralparese operiert werden muss oder nicht. Diese Kinder haben meist bei der Geburt zu wenig Sauerstoff gekriegt, so dass das Hirn geschädigt wurde. Sie verlernen das Gehen, je älter sie werden. Im Ganglabor können wir das Gangmuster analysieren und so fundierter entscheiden, ob es eine Operation braucht oder nicht.
Wie genau funktioniert das Ganglabor?
Im Raum gibt es Kameras. Wir kleben den Kindern kleine Kugeln, sogenannte Marker, an anatomische Punkte an den Beinen. Elektroden, die auf die Muskeln geklebt werden, registrieren zudem deren Aktivität. Das Kind läuft dann im Raum auf und ab. Spezielle Bodenplatten registrieren die Kraft, mit der ein Kind auftritt. Die Kombination ermöglicht uns eine genaue Darstellung des Ganges.
Was erhoffen Sie sich von ihrem neuen Ganglabor?
Wir wollen eine führende Rolle in der Forschung übernehmen. Ausserdem ist es viel praktischer und ökonomischer, wenn wir das Labor im Reha-Zentrum haben. Bis anhin mussten wir jeweils nach Winterthur reisen. Wir möchten nicht nur «state of the art» sein, sondern sogar etwas mehr.
Quelle: https://www.srf.ch/news/regional/zuerich-schaffhausen/virtuelle-realitaet-im-spital-ein-ganglabor-im-zuercher-kinderspital-eroeffnet-neue-moeglichkeiten