NVIDIA has released a significant update to its Omniverse platform, introducing enhanced 3D pipelines through OpenUSD and generative AI. This update aims to accelerate virtual world creation and industrial workflows, featuring improvements in the Omniverse Kit for native OpenUSD apps and the Omniverse Audio2Face for AI-driven facial animations. The release also expands connectivity with Adobe, Apple ARKit, and other platforms, offering improved 3D content creation and collaboration for diverse industries.
NVIDIA has today announced a major release of its NVIDIA Omniverse platform, offering new foundation applications and services for developers and industrial enterprises to optimize and enhance their 3D pipelines with the OpenUSD framework and generative AI.
According to NVIDIA, the update to Omniverse, an OpenUSD-native software platform for connecting, describing and simulating across 3D tools and applications, will help to accelerate the creation of virtual worlds and advanced workflows for industrial digitalization. Cesium, Convai, Move AI, SideFX Houdini and Wonder Dynamics are now connected to Omniverse via OpenUSD.
Key highlights from the platform update include advancements to Omniverse Kit — the engine for developing native OpenUSD applications and extensions — as well as to the NVIDIA Omniverse Audio2Face foundation app and spatial-computing capabilities.
"Industrial enterprises are racing to digitalize their workflows, increasing the demand for OpenUSD-enabled, connected, interoperable, 3D software ecosystems," said Rev Lebaredian, vice president of Omniverse and simulation technology at NVIDIA. "The latest Omniverse update lets developers tap generative AI through OpenUSD to enhance their tools, and it allows enterprises to build larger, more complex world-scale simulations as digital testing grounds for their industrial applications."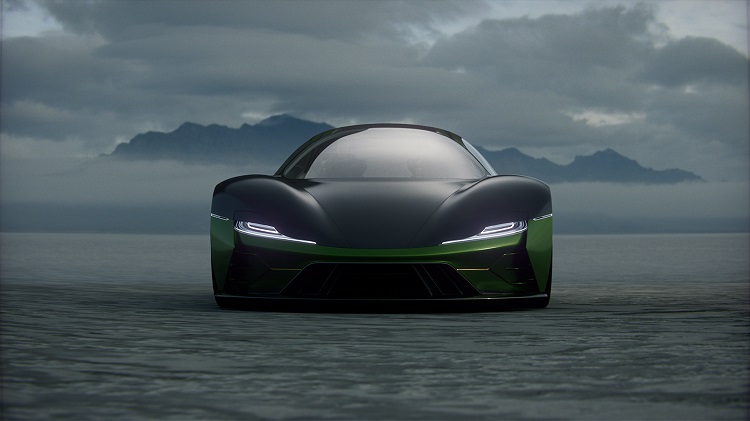 According to NVIDIA, updates to its Omniverse Kit include Native RTX-powered spatial integration, which provides a set of new extended-reality (XR) developer tools that let users build spatial-computing options natively into their Omniverse-based applications. Other improvements include new modular app building, new developer templates and resources, and boosted efficiency and user experience.
NVIDIA stated that it has showcased these platform updates in its Omniverse foundation applications, which are fully customizable reference applications that creators, enterprises and developers can copy, extend or enhance. Upgraded applications include:
Omniverse USD Composer – Lets 3D users assemble large-scale, OpenUSD-based scenes.
Omniverse Audio2Face – Provides access to generative AI application programming interfaces (APIs) that create realistic facial animations and gestures from only an audio file, and now includes multilingual support and a new female base model.

OpenUSD expands Omniverse ecosystem
Last week it was announced that NVIDIA was part of the newly formed 'Alliance for OpenUSD' (AOUSD), along with Apple, Pixar, Adobe and Autodesk, which will work to promote the standardization, development, evolution, and growth of Pixar's Universal Scene Description technology, also known as 'OpenUSD.'
Today, NVIDIA also announced a broad range of frameworks, resources and services for developers and companies to accelerate the adoption of OpenUSD. In addition, the company announced new Omniverse Cloud APIs, built by NVIDIA, for developers to more seamlessly implement and deploy OpenUSD pipelines and applications. For example, ChatUSD is a large language model (LLM) copilot for developers that can answer USD knowledge questions or generate Python-USD code scripts.
NVIDIA added that new Omniverse connections enabled by OpenUSD are now available. Expanding their collaboration across Adobe Substance 3D, generative AI and OpenUSD initiatives, Adobe and NVIDIA announced plans to make Adobe Firefly — Adobe's family of creative generative AI models — available as APIs in Omniverse, enabling developers and creators to enhance their design processes.
Furthermore, Omniverse users can now build content, experiences and applications that are compatible with other OpenUSD-based spatial computing platforms such as Apple's ARKit and RealityKit, the company's AR-first 3D framework that leverages ARKit to seamlessly integrate virtual objects into the real world. Plus, new support for the Khronos Group's OpenXR open standard expands Omniverse use to more headsets from manufacturers such as HTC VIVE, Magic Leap and Varjo.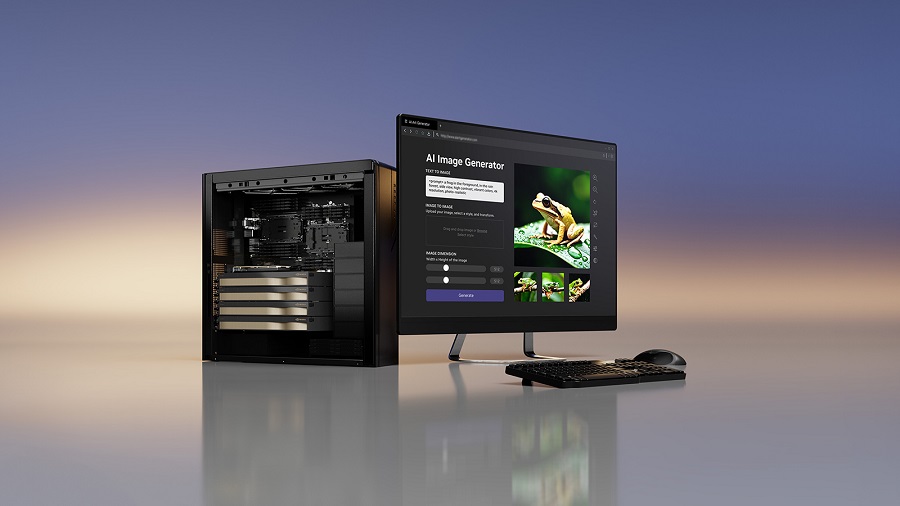 Other platforms either connected to Omniverse, or that utilize file formats that are now compatible with Omniverse include:
Wonder Dynamics – connected to Omniverse through its AI platform Wonder Studio, which automatically animates, lights and composes computer-generated characters into live-action scenes. Plus, new OpenUSD export support will enable artists to generate and export a complete 3D scene from a single camera video, according to the company.
Luma AI – USDZ format reality-capture models can be readily imported to Omniverse.
Convai – Creators can add characters in their digital twin environments that can provide relevant information about the environment and objects, be a tour guide or be a virtual robot.
Move AI – Enables single-camera motion capture with the Move One app, which can be used to generate 3D character animations that can then be exported to OpenUSD and used in Omniverse.
SideFX Houdini – Users can now load Houdini Digital Assets directly into the Omniverse viewport, making Houdini-based connected workflows more seamless.
Cesium for Omniverse – Enables 3D Tiles, an open standard for streaming massive geospatial datasets in virtual worlds, including those supported by OpenUSD.
CGI.Backgrounds – Now has several ultra-high-definition HDRi maps available in USD Composer.
Cadence DataCenter Design Software – Now available via Omniverse, helps users see computational fluid dynamics simulations in the complete context of their digital twin.
Blackshark.AI – A world digital twin platform that is now connected to Omniverse.
NVIDIA noted that customers currently using Omniverse for digitalization include Boston Dynamics AI Institute, Continental, Volvo Cars, and Marks Design.
Availability
The latest Omniverse release is now available in beta to download for free and coming soon to Omniverse Enterprise. To learn more about NVIDIA Omniverse please visit the company's website. To watch the SIGGRAPH keynote presented by company founder and CEO Jensen Huang, see below.
Quelle: