Horizon Workrooms now supports joining paid Zoom meetings.
Workrooms is Meta's collaborative productivity app for Quest 2 and Quest Pro. It lets you view your keyboard and PC monitor inside VR to share your screen with teammates as Meta Avatars in a virtual meeting room. You can also write on a virtual whiteboard and place virtual sticky notes.
The Zoom partnership was announced almost two years ago, and has now finally shipped this week.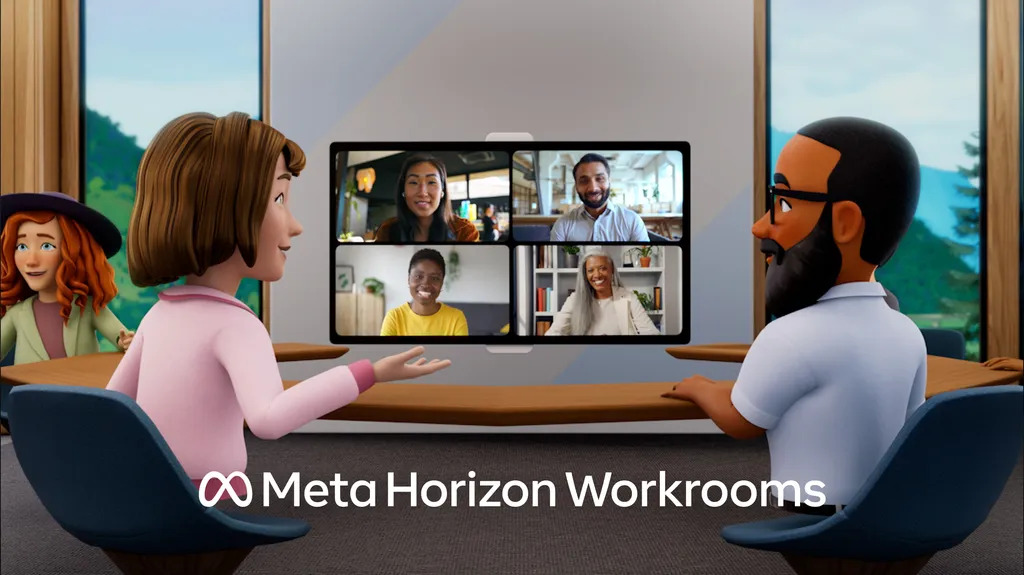 To host Zoom meetings that Horizon Workrooms can join into from VR, the host needs to have an active Zoom One Pro, Zoom One Business, Zoom One Business Plus, or Zoom One Enterprise subscription. Attendees don't need a subscription though, only the host.
Zoom users on 2D platforms will see the Horizon Workrooms virtual meeting room as another video attendee, as they would a webcam placed in a real world conference room. It's really the Workroom joining the Zoom call, not individual VR users.
Workrooms users can continue to see their PC inside VR and share its screen to the rest of the Zoom call, as well as use the virtual whiteboard, which Zoom users can see.
To use Zoom with Horizon Workrooms, you need to link Zoom to Workrooms in its integration settings and link Workrooms to Zoom in the Zoom web portal. Meta has a guide for this here.
Quelle:
https://www.uploadvr.com//content/images/size/w1024/format/webp/2023/07/Zoom-Horizon-Workrooms.png