A Ride in 2049 demonstrates future possibilities.
Earlier this year applied research institute Fraunhofer IAO and Hessischer Rundfunk from Germany in collaboration with (among others) the Harvard Graduate School of Design and the Massachusetts Institute of Technology (MIT) Senseable City Lab presented a future vision of urban transportation. This was a virtual reality (VR) experience called A Ride in 2049, which then asked users to take a survey, revealing the differences between the two nations.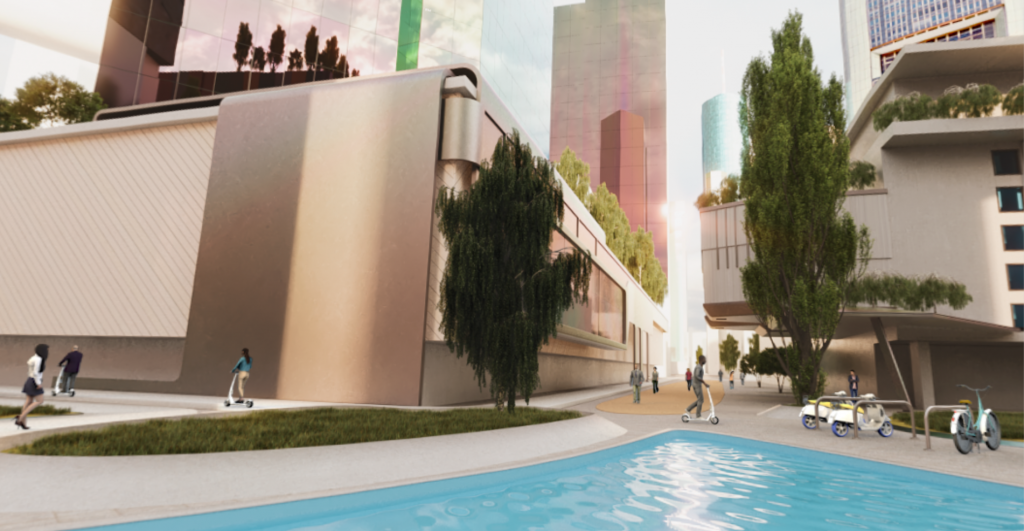 A Ride in 2049 was taken on a six-month tour of automotive and community events across the US and Europe, with over 1,000 guests taking the survey. Results found that participants are keen on future transportation to be mainly emission-free, less concerned about transportation being "individual and comfortable." The survey also found that US participants are more open to futuristic transportation technology than those in Germany.
The VR experience was created as part of Wunderbar Together, a campaign that celebrates German-American friendship. A Ride in 2049 serves as a proof of concept looking at future mobility. Viewers can see taxi drones in Los Angeles, autonomous cars in Chicago, and a Frankfurt without cars. It's available on Oculus Store for Oculus Go and Gear VR if you want to take a look.
As Dr. David S. Ricketts, Harvard Innovation Fellow and founder of The City Innovators Forum, points out in a statement: "A VR experience like this could be a benefit for innovation research because it makes the future more tangible and comparable. People imagine different scenarios when they read and hear about the future. With VR they are able to be immersed in the experience and form real opinions. This creative new approach can provide better forecasts on where innovation will bring us and allows better insights into citizens' perspective and future opportunities."
A Ride in 2049 serves as another example of how institutions and companies are harnessing VR as an invaluable tool for visualization, and why more industries are adopting the technology.
Quelle:
VR Helps Shape Future US & German Urban Transportation Policies