Collaborating with SimForHealth and HTC VIVE, Queen's is Training the Physicians of the Future
Queen's University has partnered with virtual reality innovators SimforHealth and HTC VIVE to build Canada's first medical virtual reality training centre. The centre will allow medical students and residents the opportunity to gain experience caring for patients in a realistic but completely safe environment.
"There was a time when physicians performed their first procedures and did the majority of their learning on patients," says Dr. Dan Howes, Director of the Queen's Faculty of Health Sciences Clinical Simulation Centre. "Virtual reality offers exciting new opportunities for us to realistically simulate a wide range of clinical situations. We want learners to make all their beginner mistakes in the virtual environment, not on real patients."
Queen's educators will study the impact of virtual reality (VR) on learning, explore how it can be used effectively and develop educational content for future classes and curriculum.  According to Dr. Howes, "the result will be a safer, more effective medical training."
Queen's partners in this venture bring a wealth of experience in VR, healthcare, and education. SimforHealth is a European company focused on digital solutions for improving the training of healthcare professionals. The company developed MedicActiV, the VR software platform that the centre will use. HTC, makers of the HTC VIVE and VIVE Pro, delivers the best premium VR experience available and is one of the world's top VR headset systems.
Construction on the facility and VR simulation will begin this fall in the Faculty of Health Sciences Clinical Simulation Centre at Queen's. The new space is scheduled to open in January 2019.
In the simulation case provided by SimforHealth, students will be immersed in a hospital and play the role of a physician taking care of a patient who has been admitted to the emergency room for chest pain. A video about the simulator provides a glimpse of what students will experience when using the simulation case.
Interest in using VR technology for medical education has been growing rapidly in recent years. By building the first VR Medical Training Centre in Canada, Queen's is positioning itself at the forefront of this movement. Initially, the centre will be used primarily for undergraduate medical education. In the future Queen's plans to use the centre in all phases of medical education, including postgraduate specialty training.
Recognizing the growing importance of immersive training in health sciences education, the medical campus at Queen's houses 8,000 square feet of clinical simulation space.
The decision to build Canada's first VR Medical Training Centre is just the latest example of Queen's leadership in pursuing innovation in medical education. Last July, Queen's became the first school in Canada to launch competency-based medical education in all of its postgraduate specialty training programs.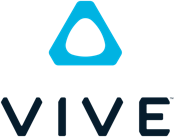 Quelle:
https://healthsci.queensu.ca/node/3844