Today, we're launching three experiences to help people get a fresh perspective on history, science, culture, and more. VR will play an increasingly important role in education as the industry continues to evolve, and these experiences provide a glimpse at what's possible with immersive storytelling.
Oculus is involved in numerous projects that are expanding the scope of education and training in VR, like our announcement today to send Oculus Go and Rift headsets to schools in Japan, Taiwan, and Seattle. These pilot programs share a common goal: to support equitable access to education regardless of physical distance.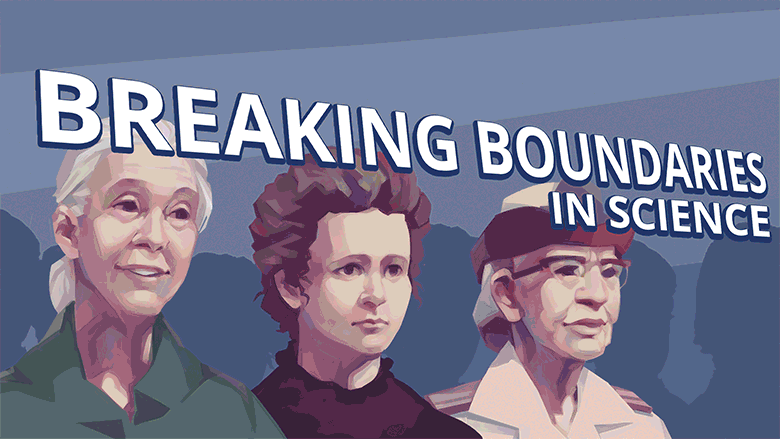 Check out the latest educational experiences now available on the Oculus Store:
Breaking Boundaries in Science
Breaking Boundaries in Science is a compelling look at the groundbreaking scientific contributions of three incredible women. Ethologist, primatologist, and conservationist Dr. Jane Goodall transformed the way humans understand our relationship to the rest of the animal kingdom through her groundbreaking research on wild chimpanzees, discovering things like non-human tool use and complex social bonds. Marie Curie redefined medicine and scientific research with her discovery of radium, for which she won the first Nobel Prize ever awarded to a woman. Known as "Amazing Grace," computer scientist and US Navy Rear Admiral Grace Hopper's work led to the development of COBOL, an early programming language still in use today. Explore their lives and labs on Oculus Go and Gear VR—and keep an ear out for custom narration provided by Dr. Goodall herself!
Titanic VR
When Titanic VR launched in Early Access in November 2017, we took a deep dive into what makes the underwater experience unique, including its mission-based structure and stunning recreations of the doomed passenger liner. Today, there's even more to explore, with the addition of fresh content from a survivor's perspective. The full version includes the sinking of Titanic and the stern section, plus a tour mode and updates to missions and gameplay. Of course, you can still uncover the ship's mysteries at your own pace in sandbox mode. If you haven't taken the plunge, there's no better time than today. Step inside the wreckage on Rift.
Hoover Dam: IndustrialVR
Visit the Hoover Dam with unrivaled behind-the-scenes access and a knowledgeable guide at your side. Hoover Dam: IndustrialVR, which launched in Early Access in March 2018, gives virtual sightseers an unprecedented look at a genuine architectural marvel. With striking visuals powered by Unreal Engine 4, this documentary-style experience lets you fly over the structure in impressive detail, or dive into its inner-workings to see how it operates. You'll learn how the generators and turbines keep things running, what happens inside the dam's towers, and more, discovering feats of engineering and human ingenuity along the way. Start your journey now on Rift.
At Oculus, we're continuing our work to bring best-in-class VR experiences in education, training, and distance learning home for the community to enjoy. Click here to read more about some of our previous favorite experiences and apps dedicated to helping people learn in exciting new ways.
Quelle:
https://www.oculus.com/blog/educational-experiences-breaking-boundaries-in-the-classroom-and-beyond-with-vr/