We all know that China is a country that is betting big on Virtual Reality. The Chinese VR ecosystem is very active and it is evolving pretty fast: this summer I have been in China and I met some cool startups that are working on software (e.g. Langzou VR in education, VR Waibao in collaboration tools) and other on hardware (e.g. 7invensun for eye tracking addons).
Some days ago, the Chinese government has released a document that states how China really wants to commit to VR, how wants the ecosystem to grow well and fast and how also wants to lead the world for what concerns virtual reality. These guidelines are contained in a document entitled "Guiding Opinions of the Ministry of Industry and Information Technology on Accelerating the Development of Virtual Reality Industry" and has been released by the Chinese Ministry of Industry and Information Technology.
I think that it is interesting to give a read to it, to understand better the long-term plan of the Red Dragon, where the government really wants to push the technology from the top, since it considers VR a key technology for the development of the country. It can also be an opportunity to get to know what each country should try obtaining in the next years for what concerns virtual reality.
The document is divided into nine parts: I will report them here, as a small summary of mine, together with the full text translated with Google Translate (so, RIP English), if you want to read it. You can find the original text in Mandarin here.
0. Introduction
The Ministry of Industry and Information Technology states that Virtual Reality is something that can have a profound impact on people's life. Since VR is only now starting to grow worldwide and it is not a mature technology yet (it lacks proper hardware and content), there is an opportunity for China to enter this growing field and become a worldwide leader in innovating the technology.
It is interesting to notice that the Chinese government uses the term "Virtual Reality" as an umbrella hat for all the immersive technologies (VR, AR, MR), while we always use other terms like "XR".
All provinces, autonomous regions, municipalities directly under the Central Government and cities with separate plans, Xinjiang Production and Construction Corps industrial and information management departments, relevant industry organizations, relevant units:

virtual reality (including augmented reality, mixed reality, referred to as VR) integrated application of multimedia, sensors, new display Multi-domain technologies such as the Internet and artificial intelligence can expand human perception, change product forms and service models, and bring profound impacts to the fields of economy, technology, culture, military, and life.
The global virtual reality industry is moving from the initial cultivation period to the rapid development period. China faces a rare opportunity to participate in the international technology industry innovation. However, there are also insufficient supply of key technologies and high-end products, lack of content and services, and inadequate innovation support systems. Problems such as imperfect application ecology.
In order to accelerate the development of China's virtual reality industry, promote the innovation of virtual reality application, and cultivate new growth points and new kinetic energy of the information industry, the following opinions are proposed:
1. Ideology
This part is basically propaganda and says that all the development of Virtual Reality technology should happen following the Chinese values and the following the leadership of prime minister Xi Jinping.
(1) The guiding ideology
is guided by Xi Jinping's new era of socialism with Chinese characteristics. Fully implement the spirit of the 19th Party Congress, grasp the new generation of information technology such as virtual reality, foster development opportunities, adhere to market leadership, application traction, innovation drive, and coordinated development, to strengthen technical product research and development, and enrich content service supply as a starting point to optimize Promote the development of the environment, establish standards and norms, strengthen public services, enhance the ability of industrial innovation and development, promote the wide application of new technologies, new products, new formats and new models in various fields, and promote the high-quality development of China's information industry for China's economic and social development. Provide new kinetic energy.
2. Development goals
Here things become really interesting, as the ministry highlights what are the milestones of this VR development plan.
The first key year is 2020. In 2020, China expects to have a working VR ecosystem that has already produced various innovations and where many industries have started working with VR. The country is also expected to have a growing infrastructure to create VR products and services.
Looking at what China is already doing, I think that they are on the right path. The only problem, as someone has told me, is if by 2020 the XR technologies won't have started taking foot and will continue their delay in adoption. If VR will take too much to become successful, maybe in 2020 the Chinese government will drastically reduce its investments in VR.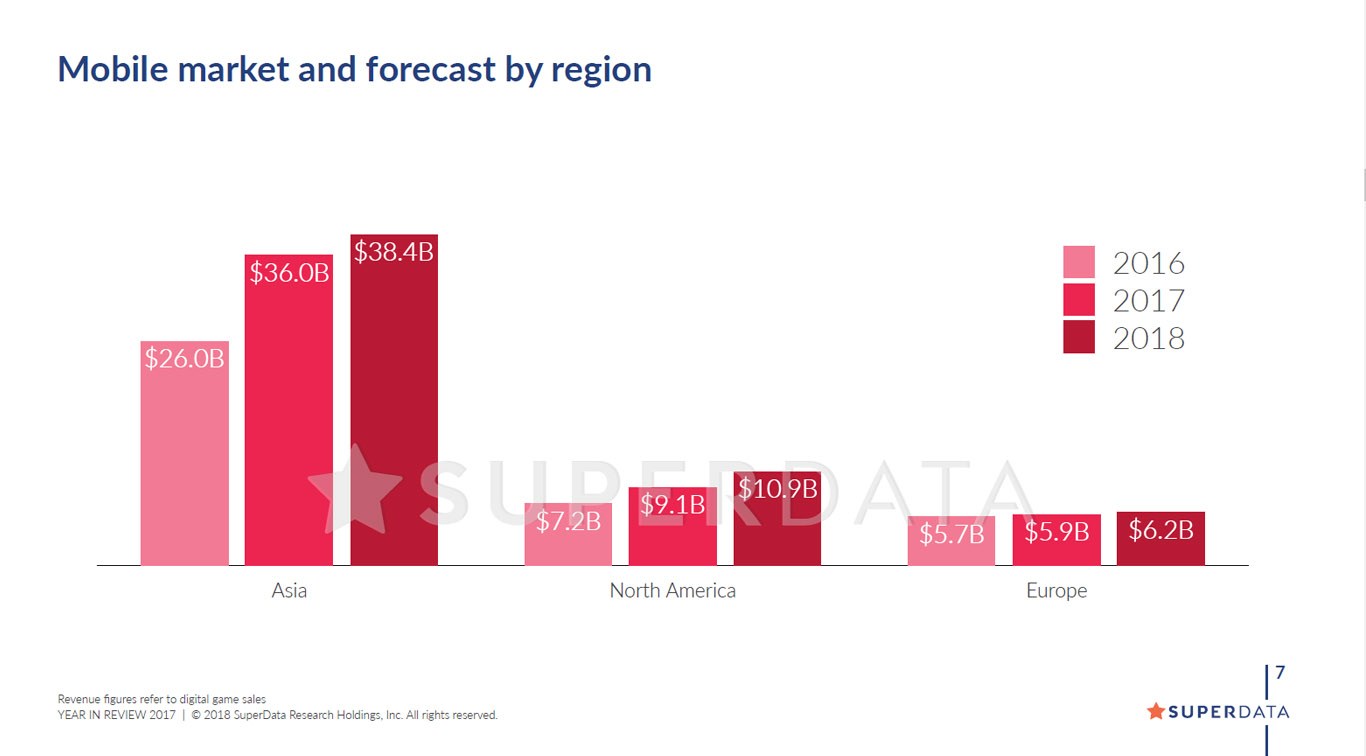 The second key year is 2025. In 2025, China wants to be the worldwide leader of Virtual Reality. China wants to be a leader for what concerns VR patents, standards, and products. It wants to have a flourishing ecosystem, with Chinese companies that will be highly competitive in the whole world, and a mature infrastructure for the development of VR products.
Considering that according to some sources, in 2030 China will become the worldwide leader also in Artificial Intelligence, the Chinese masterplan is to be at the cutting edge of the most important technologies in 10 years. What I found impressive is the long-term plan. They are already foreseeing what they want to be in 7 years, a long-term vision that is very difficult to find in other countries and it is also helped by the fact that in China there is and there will be only one leading party.
(II) Development Goals

By 2020, China's virtual reality industry chain is basically sound, and its application in important economic and social industries has been deepened. Several industrial technology innovation centers have been built, and core key technological innovations have made significant breakthroughs, creating a batch of replicable, Typical demonstration applications and industry application solutions that can be promoted and achieved remarkable results, create a group of outstanding virtual reality industry innovation bases, and initially form a development pattern of technology, products, services and applications.

By 2025, the overall strength of China's virtual reality industry has entered the forefront of the world, mastered the key core patents and standards of virtual reality, and formed a number of virtual reality backbone enterprises with strong international competitiveness. The innovation capability has been significantly enhanced, and the application service level has been greatly improved. The comprehensive development strength has achieved a leap, the virtual reality application capability has been significantly improved, and the quality and efficiency of development in various fields of economic and social development have been significantly improved.
3. Key technologies
The government wants to see growth in all the areas that concern VR. So, we are not only talking about manufacturing headsets but also about innovating the technologies for what concerns chips, screens, UX, 3D modeling, motion capture, data processing, positional tracking, localization, etc…
Regarding headsets, the ministry clearly sets the goals:
30 PPD (Pixels Per Degree)
100Hz+ refresh-rate
Varifocal/multifocal display, to solve the vergence-accommodation issue
Micro-displays (OLED or LCD), or light-field display
A thin and light device
These are more or less also the features that we all would like from a VR headset.
Apart from these visual features, there are other areas that must be improved:
3D cameras
Inside-out tracking
Immersive sound
Voice interaction
Eye tracking
Tactile feedback
Emotion recognition
The last two points have possible applications that can be very positive or also dystopian. Some weeks ago, I was reading a very interesting article about the fact that in some Chinese factories there are already experiments with BCI: monitoring the psychological status of workers through sensors implanted in their helmet, it is possible to detect if the workers are becoming too stressed. This way, it is possible to change the working conditions of workers that feel too uncomfortable. Doing so, these factories are improving a lot their productivity, because workers are working in a better and healthier way. And this is really wonderful.
Of course, this can also become a scary possibility: imagine if your boss would be able also to read all your thoughts… it could be like living in an episode of Black Mirror.
The Chinese govt also wants to invest in research for what concerns the rendering technologies. This doesn't mean only making faster and better GPUs, but also investing in light-field rendering and experimenting in cloud-rendering. We all believe that 5G will be able to disrupt AR and VR, because it will allow us to have very light headsets with all the rendering performed on the cloud, and of course China should invest on it as well. If I remember well, some company in China was already experimenting on cloud rendering for the HTC Vive, so users could spare buying a VR-ready PC.
The last paragraph of this point talks about VR videos. The goal is having videos that feature:
3D
12K resolution
60 frames per second
HDR (high dynamic range) visuals
II. Key Tasks

(1) Break through key core technologies and strengthen cooperation in production, study and research, and promote research on basic theories, common technologies and applied technologies related to virtual reality.
Adhere to the whole machine drive, system traction, focus on virtual reality modeling, display, sensing, interaction and other key links, strengthen dynamic environment modeling, real-time 3D graphics generation, multi-data processing, real-time motion capture, real-time location tracking, fast rendering processing Such key technologies are underway to accelerate the development and industrialization of virtual reality visual graphics processors (GPUs), physical computing processors (PPUs), high-performance sensing processors, and new near-eye display devices.

– Near-eye display technology.
Achieve 30PPD (pixels per degree) single-eye angle resolution, 100Hz or more refresh rate, millisecond response time of the new display device and the supporting driver chip mass production.
Develop a human-friendly optical system to solve the dizziness caused by convergence adjustment conflicts and low picture quality.
Accelerate the industrialization of micro-display technologies such as silicon-based organic light-emitting diodes (OLEDoS), micro-light-emitting diodes (MicroLEDs), and light field displays, and promote near-eye display to high resolution, low latency, low power consumption, wide viewing angle, Variable depth of field, thin and light, and other directions.

– Perceptual interaction technology.
Accelerate the research and development and industrialization of six-axis and above GHz inertial sensors and 3D cameras.
Development of robust, millimeter-accurate interior-out tracking and positioning devices and motion capture devices.
Accelerate the research and development of immersive sound field, voice interaction, eye tracking, tactile feedback, expression recognition, brain electrical interaction, optimize sensor fusion algorithm, and promote perceptual interaction to high precision, naturalization, mobility, multi-channel, low-power Consumption and other directions.

– Render processing technology.
Develop rendering optimization algorithms based on visual characteristics and head-action interaction to accelerate the development and industrialization of high-performance GPU matching delay optimization algorithms.
Break through key technologies such as next-generation graphics interface, rendering dedicated hard acceleration chip, cloud rendering, light field rendering, retina rendering, etc., and promote the development of rendering processing technology to high image quality, low latency, and low power consumption.

– Content production technology.
Develop full-view 12K resolution, 60 frames per second frame rate, high dynamic range (HDR), multi-camera synchronization and separate exposure, wireless real-time preview and other image capture technologies, focusing on high-quality panoramic 3D real-time stitching algorithms to achieve development engine, Versatility and consistency between software, peripherals and head-mounted platforms.
4. Supply Chain evolutions
This point basically says that the supply chain of VR products should be improved, so that the hardware and the software meet the needs of the users and the content creators.
There is a long list of examples of things that should be improved. The idea is the one of creating an entire VR ecosystem where all the actors work well and work together to make the technology go forward. The final goal is building a machine that works: if there are the right hardware and the right tools for content creators, the users can enjoy great content on great hardware and this drives adoption of VR, and this attracts companies that make even better hardware and better content and the loop goes on.
There are a few terms that are worth a mention:
Contact-lens: I don't know if this is a wrong translation by Google Translate, but there is also a mention of VR contact-lenses. If this is true, this means that China will work on that as well in the upcoming years. I remember that there were American companies working on those ones, and that one startup was basically "acquired" by the US Army. I am intrigued by XR contact lenses, but I am also afraid of what may happen in case of malfunctioning of a device that is installed on my eyes;
Operating system: we all know that in the future we will need Virtual Reality operating systems and the OS of devices like Oculus Go and Vive Focus may be considered as prototypical virtual reality OS system. I am curious to know when we will see full-fledged VR operating systems, with a proper VR UX;
CloudVR: This term has been invented by the ministry and regards a complete virtual reality cloud infrastructure, where you can buy content, enjoy content, and distribute content (also in streaming). A centralized content platform is also better for the Chinese government to have more control over it.
(2) Enriching the effective supply of products for information consumption upgrade needs and application requirements in the industry, and accelerating the research and development and industrialization of virtual reality machine equipment, sensory interaction equipment, content collection and production equipment, development tool software, industry solutions, and distribution platforms. Enrich the effective supply of virtual reality products.

——The whole machine equipment.
Development of low-cost, high-performance, human-like, mobile-type, all-in-one, vehicle-mounted, cave-type, contact lens-type virtual reality machine equipment that meets human eye physiological characteristics.
Develop virtual reality industry terminal equipment for key industry sectors such as manufacturing, education, culture, health, commerce, and specific application scenarios.

– Perceive interactive devices.
Developed from inside-out tracking and positioning devices, high-performance 3D cameras and high-precision interactive handles, data gloves, eye tracking devices, data clothing, force feedback devices, brain-computer interfaces and other cognitive interaction devices.

– Content collection production equipment.
Accelerate the research and development and industrialization of content capture and production equipment such as motion capture, panoramic camera, immersive sound field acquisition equipment, and 3D scanner, to meet the needs of different application level content production of film, television, network media, and self media.

– Development tool software.
Develop virtual reality machine operating system, 3D development engine, content creation software, and development tool software such as sensory interaction and rendering processing to enhance the system integration and integration innovation of virtual reality software and hardware products.

–Industry Solutions.
Develop integrated solutions for virtual R&D, virtual assembly manufacturing, virtual inspection and maintenance, virtual training, and virtual goods display for typical applications in key industries.

– Distribution platform.
Develop a cloud-based virtual reality network distribution and application service aggregation platform (CloudVR) to promote the establishment of efficient and secure virtual reality content and application payment platforms and distribution channels.
5. Application in key industries
VR has the potential of improving all businesses. It seems that the Chinese government has interest in some key areas, like:
Manufacturing: We all know how XR can help the industries in having better training and maintenance. The integration with remote communication and big data analysis, makes VR a very powerful tool for the enterprise;
Education: VR can make education more efficient and more entertaining. In China, schools must already use virtual reality. The idea is also the one of experimenting with virtual classes and virtual examinations;
Culture: VR can be used to promote tourism. It can help in showing Chinese places with high historical values and also to preserve these places virtually forever. But can also be used for television shows, concerts, and other similar multimedia live event. It can be big for art, as well;
Health: VR can have various uses, like being used to train doctors or to help people that have psychological problems;
Business: VR can create a new kind of e-commerce. It is interesting that the government already starts talking about "customized real estate, home, home appliances, interior decoration, and apparel virtual design". We all know that in the future we will all live in a persistent mixed reality and that many physical objects will be substituted by virtual ones. One example is the television: as Mark Zuckerberg says, why should we buy a $200 physical TV, when we will be able to buy a $1 TV app on our AR glasses and put it everywhere we want? In the future, we will be surrounded by virtual objects and, of course, there will be some companies that will provide them to us. There will be Chinese companies offering these things as well.
(3) Promote the application of key industries to guide and support the development of "VR+", promote the application of virtual reality technology products in manufacturing, education, culture, health, commerce and other industries, innovate and integrate development paths, foster new models, new formats, and expand virtual Realistic application space.

– VR+ manufacturing.
Promote the application of virtual reality technology in manufacturing R&D design, inspection and maintenance, operation training, process management, marketing display, etc., and improve the auxiliary design capability and manufacturing service level of manufacturing enterprises.
Promote the integration of virtual reality technology and manufacturing data acquisition and analysis system, realize visual management of production site data, improve the precision of manufacturing execution and process control, and promote the development of new manufacturing modes such as collaborative manufacturing and remote collaboration.
Construct an intelligent service platform combining industrial big data, industrial internet and virtual reality to enhance the ability of manufacturing integration and innovation.
Promote the application of virtual reality technology in digital workshops and intelligent workshops for key industries such as automobile, steel and high-end equipment manufacturing.

    – VR+ education. 
Promote the application of virtual reality technology in the fields of higher education, vocational education and physics, chemistry, biology, geography and other experimental and demonstration courses, build virtual classrooms, virtual laboratories and other educational and teaching environments, develop virtual lesson preparation, virtual lectures, A new method of education and teaching, such as virtual exams, promotes individualized learning centered on learners and promotes the transformation of teaching and learning models. 
Create a virtual training base, continue to enrich the training content, improve the level of professional skills training, and meet the training needs of professional and technical personnel in various fields. 
Promote the development of virtual reality education resources, realize large-scale demonstration and application, and promote the integration and development of science, training, teaching and scientific research.

– VR+ culture.
In the fields of culture, tourism and cultural relics protection, we will enrich the content supply of virtual reality experience, promote the transplantation of existing digital content to virtual reality content, and meet the needs of people's cultural consumption upgrade.
Develop virtual reality film and television works and live content, encourage video platforms to create virtual reality zones, and provide virtual reality video on demand, concerts, sports events, live news events and other services.
Create virtual cinemas and virtual concert halls to provide a multi-sensory experience model to enhance the user experience.
Construct virtual reality theme parks, virtual reality industry experience halls, etc., and innovate cultural communication methods.
Promote the application of virtual reality in the fields of cultural relics restoration, cultural relics and art display, sculpture and three-dimensional painting, and innovate artistic creation and expression.

– VR+ health.
Accelerate the application of virtual reality technology in medical teaching training and simulation exercises, surgical planning and navigation, and promote the improvement of medical service intelligence.
Promote the application of virtual reality technology in psychological counseling, rehabilitation nursing, etc., explore the complementary and perfection of virtual reality technology to existing medical treatment methods, develop virtual reality home care, online diagnosis and treatment, virtual visit service, and improve the level of telemedicine.

– VR+ business.
Comply with the trend of scene shopping in the fields of e-commerce, home improvement design, commercial display, etc., develop and apply professional virtual reality display system to provide personalized, customized real estate, home, home appliances, interior decoration and apparel virtual design, experience and transaction. Platform, develop virtual reality shopping system, innovative business promotion and shopping experience model.
6. Public service platform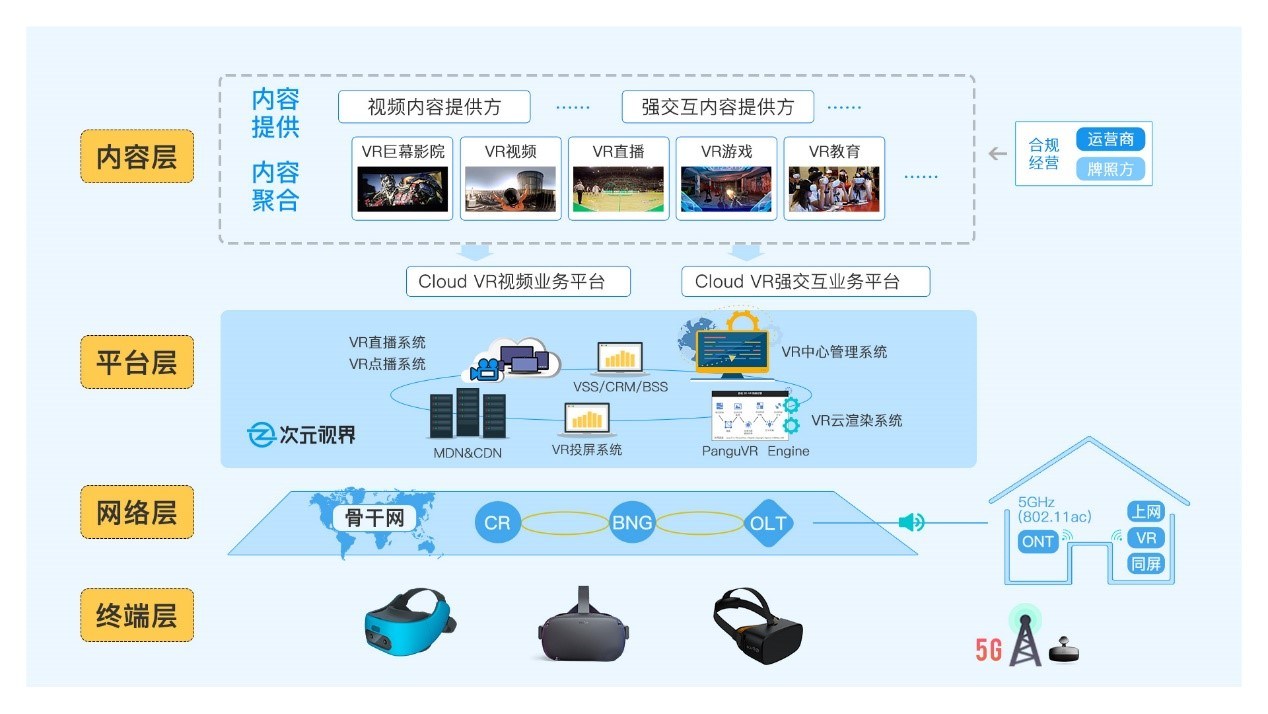 To make the Chinese ecosystem grow well and fast, the Chinese government has to create some key infrastructures:
Research centers: to obtain the fantastic hardware and software described above, there will be the need of a lot of R&D. The government will sustain the research efforts of universities, companies and other laboratories and will also foster their collaboration. Basically, the government will identify what will be the key needs for Virtual Reality to evolve and then it will sustain the labs working on these key points. Of course, all these discoveries will be patented, giving China a big ownership of IP for what concerns VR;
Incubators: a healthy ecosystem requires healthy startups. So, incubators, that are a great way to sustain talented startuppers and also foster the collaborations with each other are something that China is really interested in investing into;
Exchange platforms: China has to evolve in VR as a whole, so the government will sustain the agglomeration of industries and the creation of collaboration platforms between the various VR entities. The companies are invited to share information with each other so that to make the evolution of VR faster.
(IV) Construction of public service platform

Relying on leading enterprises, industry organizations and financial institutions, etc., to meet the development needs of virtual reality industry, construct and operate industrial public service platform, provide technical research, financial support, achievement transformation, test promotion Services such as information exchange and innovation incubation will promote the construction of a virtual reality ecosystem that integrates large-scale innovation, investment, incubation and management, and optimize the industrial development environment.

——Common technology innovation services.
Focusing on the technological innovation needs of the virtual reality industry, focusing on basic research and common research and development support, we will gather key enterprises, well-known colleges and universities, and professional laboratories, research institutes, research and development centers, technology centers, engineering centers and other innovative institutions in the field of virtual reality. Resources to jointly promote virtual reality common technology innovation.
Guide and help enterprises and professional institutions to declare domestic and international patents and form intellectual property rights in a timely manner.
Explore the establishment of virtual reality scientific and technological achievements transformation and incentive mechanism to promote the transformation of results across industries, departments and regions.

– Innovation and entrepreneurship incubation services.
Integrate resources for innovation and entrepreneurship, provide open, low-cost, and convenient integrated all-factor services, promote the sharing and sharing of virtual reality innovation resources, and provide virtual reality R&D resources.
Support various types of business incubators, create space and other carriers to create a professional, full-process innovation and entrepreneurial service system for virtual reality, provide entrepreneurial guidance, innovation funds, assistive technology, legal assistance, education and training for start-ups and innovation teams. And other services.

– Industry exchange docking services.
Agglomeration of industry organizations and third-party institutional service resources, establishment of virtual reality industry information exchange and cooperation docking public service system, providing virtual reality industry consulting training, project docking, application promotion, technology transactions, results transformation, intellectual property, exhibition business, financial leasing , human resources, industry research and other services to promote industrial information sharing and promote industrial ecological development.
7. Standards
An industry can't evolve well without standards. Currently, VR is like a far-west and this doesn't benefit anyone. For instance, for us developers, making cross-platform applications is a true pain. The work of the Chronos group will be very important in this sense, for example.
If China wants really to grow as a whole, it has to define standards for VR. And I really hope that these standards will be the same of the rest of the world.
The document talks about the standardization of VR hardware, software, and testing. The interconnection between various VR elements should be standardized, and also the UX of VR applications should find a standard (eh, we are all working in this sense, but it is hard).
There is and there will also be an attention to create quality standards and certifications for the various VR devices, so that to certify that they satisfy certain requirements (and so for instance foster less motion sickness).
Many of these standards do not exist, so they should be invented.
(V) Build a standard and standard system

Play a standard to support the industry, establish a synergy mechanism for production, education and research, and improve the virtual reality standards and evaluation system.
Strengthen the top-level design of the standard system, focus on the national/industry standards revision and revision of basic, public welfare, key technologies and products, and effectively support and serve the development of the industry.
Efforts will be made to promote the internationalization of standards and accelerate the process of international standardization in China.

– Establish a standard specification system.
The study determines the top-level design of virtual reality comprehensive standardization, builds a standardization system for virtual reality, and proposes a standardized path and timetable.
Encourage the development of group standards that lead the promotion, improve the group standard conversion mechanism, and form a new standard system mechanism that is coordinated by the government-developed standards and coordinated by the market.
Actively guide and support domestic enterprises, scientific research institutions, and institutions of higher learning to participate in the formulation of international standards.

— Accelerate the development of key standards.
Increase the standards of basic, security, and application standards, standardize interface data, program interfaces, interconnection and other standards, and promote the exchange and mutual recognition between different products and application systems.
Develop standards for the safety and health of virtual reality products that meet human vision, hearing habits, and meet physiological and mental health requirements, and improve the basic security assurance capabilities of virtual reality products.
Improve the content grading standards system based on different audiences such as children, adolescents, adults, and special groups.

—— Carry out testing and certification work.
Research and establish a virtual reality product inspection and evaluation mechanism, build a test evaluation system covering virtual reality technology, products, services, etc., and support third-party organizations to carry out virtual reality key standard publicity and product quality assessment testing.
Organize the development of standard compliance tests for mainstream virtual reality products in the market and publish quality analysis reports.
8. Privacy and security
I really appreciate that there is a paragraph for what concerns the privacy and security of VR users (people or companies).
VR introduces new risks: can you imagine what a virus in a VR headset may cause you? For instance, it could make you see scary visuals, or introducing subliminal messages that manipulate you. In AR, it could clutter your visuals, or delete all the virtual appliances that you bought for your home, making your life a pain (it would be as someone would rob all your home appliances in your physical home now). It is a serious threat that security companies should invest in.
And then there is also the problem of privacy: an XR headset with eye tracking and EEG capabilities may know a lot about me: where I go, what I look at, what I like, what are my emotions, etc… Who is going to access this data? How is lecit to use them? And what if someone manages to steal them?
In China, there will be investments in this sense, too.
(VI) Enhance the security assurance capability and strengthen the
security protection capability of the virtual reality system platform.
Research on attack monitoring and defense technologies for virtual reality, promote the construction of security risk monitoring and early warning capabilities for key virtual reality products, strengthen the sharing of security threat information, timely release virtual reality security vulnerability risks and early warning information, and promote government, industry and enterprise Virtual reality security information sharing and collaborative linkage.

Strengthen the protection of important data and personal information in the virtual reality field.
Implementing policy documents such as data security and user personal information protection regulations, and guiding the enterprise to regulate the collection, storage, use and destruction of user personal information for the virtual reality industry technology and product characteristics, and enhance the enterprise in the process of developing virtual reality business. The level of protection of the user's personal information.
9. Promotion measures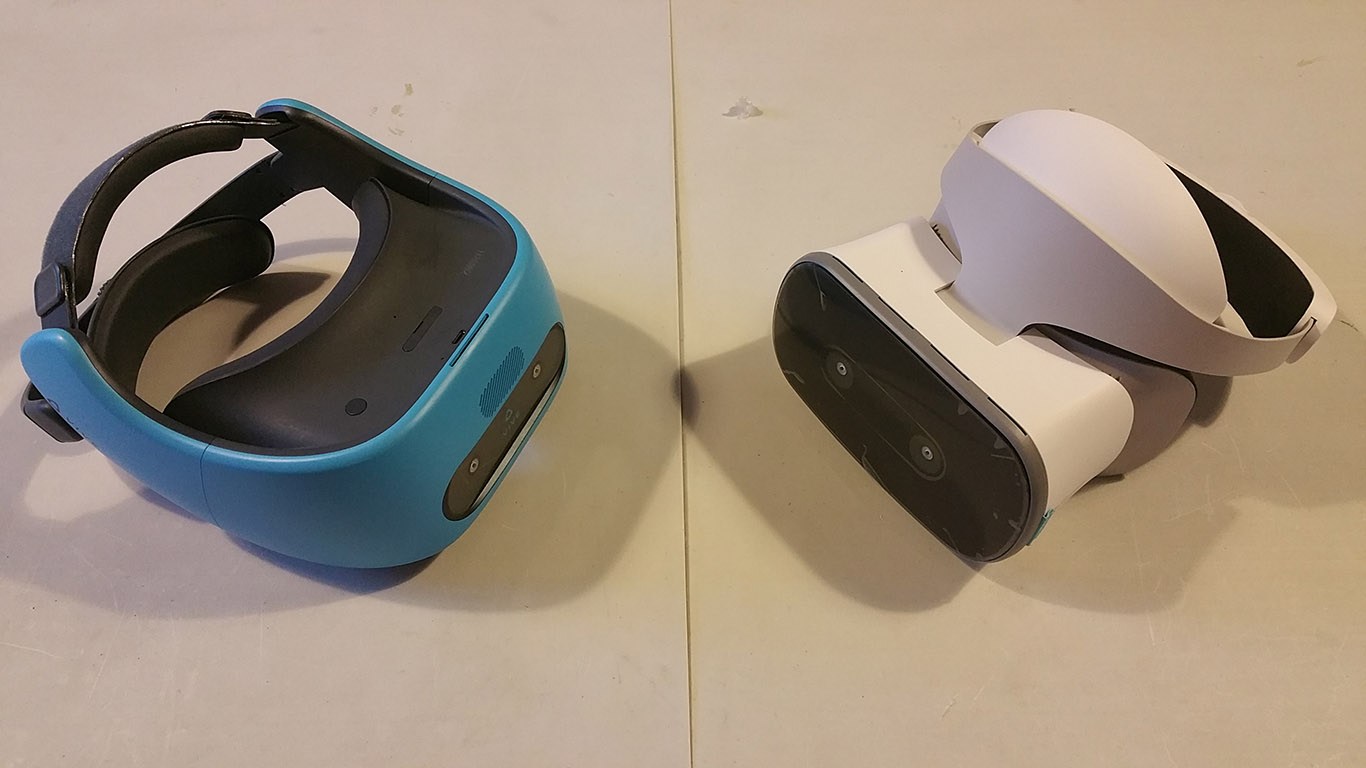 To fulfill all this plan, China identify eight promotion measures:
Release policies that make sure that industries make virtual reality to grow (e.g. in China there are already policies to make sure schools use VR). Make sure that financial institutions provide enough credit to make VR ecosystem to grow;
Local governments support: China is incredibly big, so the various local governments should work so that all this plan is applied also at the local level;
Promotion of VR applications. Companies will be encouraged to create useful and high-quality VR experiences and VR uses cases. Businesses will be encouraged to use VR. It will also be important to find "application models and business models that can be promoted and replicated". If one company find the right business model for VR, the fact that lots of other companies can replicate it means growth for the whole VR business ecosystem;
Creation of a VR industrial ecosystem. Creation of the whole VR ecosystem, with all companies working together to serve all the key areas of the technology. Innovation and cooperation should be promoted;
Promotion of industrial brands. The companies creating the best products should be promoted in China as an example for other companies and also in the world to show how China performs well in VR;
Talent creation. Such an ambitious plan needs a lot of talented people. The education system should then be able to train people that have the right knowledge to make VR go forward in all the key areas. The fact that teenagers in Chinese schools already use VR will help in this for sure,because China is growing a generation that is already used to use VR;
Development of industry organization. The various government organizations should support the cooperation between companies, research centers, etc… All companies should work together to make the VR ecosystem advance as a whole
Promoting international exchanges and cooperation. Personally, I like a lot this point: while I am sure that the government aims to grow the Chinese VR ecosystem while having a lot of control on it, it also hopes that China will collaborate with foreign companies in making VR better. This has also the purpose of making Chinese VR companies sell their products overseas. Personally, I believe a lot in the collaboration of all the people of the world to make virtual reality better.
III. Promotion measures

(1) Increase policy support.
Closely integrate the relevant national industrial policies, use existing channels, and support innovative ways to focus on supporting the development and industrialization of virtual reality technology.
Strengthen the tracking and monitoring of the development of the industry and the development of the situation.
Financial institutions are encouraged to carry out financing business and credit insurance business that meet the characteristics of the virtual reality industry, and further expand industrial financing channels.

(2) To play the role of local government.
Strengthen the guidance and coordination of local work, guide local integration of practical supporting policies and specific implementation measures, support local construction industry development public service platform, and carry out exchanges and cooperation between regions.
All localities should increase their investment, concentrate on breaking through key core technologies, enrich product supply, and actively use virtual reality products and solutions in people's livelihood and public welfare projects.

(3) Promote the promotion of demonstration applications.
Encourage key regions and key industry enterprises to target demanding applications and accelerate the application of virtual reality application technologies and industry solutions.
Support local and enterprise organizations to implement virtual reality application projects, explore the formation of application models and business models that can be promoted and replicated, and summarize outstanding cases and development experiences in a timely manner.

(4) Construction of an industrial development base.
Support the construction of virtual reality industry development bases under conditions, and guide virtual reality enterprises to gather at the base.
Organize the identification of virtual reality industry characteristic bases and guide the direction of differentiated construction.
Coordinate the construction of virtual reality industry carriers and innovation centers, and form a networked and collaborative development promotion system.

(5) Strengthening the creation of industrial brands.
Increase the summarization and promotion of excellent virtual reality enterprises, products, services, platforms and application cases, and increase the visibility of China's virtual reality brands.
Strengthen the promotion of excellent industrial development bases and industry organizations, and stimulate the enthusiasm of all sectors to promote industrial development.

(6) Strengthen the training of professional talents.
Relying on the national major talent project, the implementation of excellent talent introduction plan, accelerate the introduction of a number of high-end, composite virtual reality talent.
Pilot reform of the curriculum system in accordance with the needs of industrial development.
Encourage innovative cooperation models between universities and enterprises, build a training base, and actively develop interactive talent training.
Improve the use, evaluation and incentives of virtual reality talents to promote the improvement of the ecological structure of talents from research and development, transformation, production to management.

(7) Promote the development of industry organizations.
Support the innovation and development of industrial alliances, research institutions and other industry organizations, build a platform for industrial development, and play an organizational synergy in technical research, standards development, talent matching, application promotion, investment promotion, brand promotion and international cooperation.
Support industry organizations to carry out virtual reality-related innovation promotion activities, display experience activities and application promotion activities.

(8) Promoting international exchanges and cooperation.
Strengthen international exchanges and cooperation in the field of virtual reality, promote the interaction of resources such as technology, talents, capital, etc., enhance the ability of global resource aggregation, and accelerate the development of research and innovation capabilities.
Support virtual reality enterprises to increase the expansion of overseas markets, establish a professional market-oriented overseas market service system, and improve the ability of industrial development.
The plan is very ambitious, and as you can see, it is also very complicated, since it requires a lot of gears to move together to make the whole machine run flawlessly. For sure, the central guide of the government, plus the enormous amount of money that it will pour into the VR ecosystem will help China in becoming a worldwide VR power. When I was in China, I tried asking a person how much money is the Chinese government investing in VR and he answered me that it is difficult to give a total value because there are so many initiatives carried out by different government departments that it is hard to tell. This shows you how big the effort is.
And while at the moment China is IMHO behind the US for what concerns AI and VR, I am not so sure that the situation will be the same in 7-10 years. If in a country, 1.4 billion people work together to excel in something, it is difficult to stop it. Remember that in the document, there is a lot of focus on making a joint effort between all the VR entities: this for sure can boost the growth of the whole Chinese ecosystem.
And before this happens, please subscribe to my newsletter using the form below! 谢谢!
P.S. Many thanks to the epic Tony of Vrool.cn for having provided me this news.
Quelle: