Maersk Training, a provider of training services in the oil and gas, maritime, and wind industries, and SynergyXR, a provider of an immersive training and collaboration platform, have recently announced a strategic partnership that aims to enrich practical training through virtual reality (VR) and immersive technologies.
According to the companies, the partnership will integrate SynergyXR's immersive offering into Maersk Training's tailored training solutions. By enriching the company's training with interactive, deeper learning experiences, the collaboration will allow learners to navigate realistic scenarios safely, as well as help to streamline training materials, while simultaneously reducing costs and environmental impact.
"Partnering with Maersk Training surpasses just technical integration; it's about redefining industry standards and creating boundless training opportunities for this digital era. With our no-code platform, we can help them bring products to market a lot faster," stated Mads Troelsgaard, CEO at SynergyXR.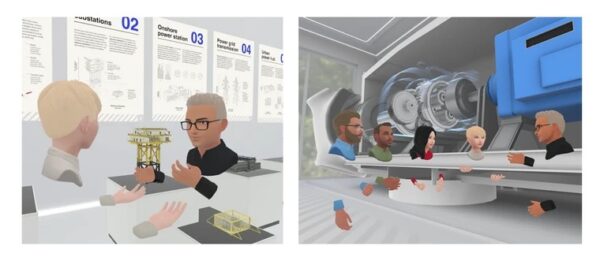 Maersk Training also noted that it is launching state-of-the-art training labs worldwide that will harness VR solutions for greater impact. Commenting on the labs, as well as the wider partnership with SynergyXR, Per Larsen, Head of Innovation at Maersk Training, said: "These labs reflect our dedication to harmonizing global insights with transformative technology. With SynergyXR's platform, we're bridging industry gaps, offering unparalleled training experiences."
Larsen added, "Our collaboration with SynergyXR strengthens this journey, enabling a seamless integration of innovative VR/XR offerings into our established digital training portfolio, making learning even more immersive and accessible to learners on-demand anywhere."
SynergyXR stated that through the combination of its immersive platform and Maersk Training's industry knowledge, the new partnership will aim to realize the companies' shared vision to revolutionize digital and remote learning by establishing new industry standards.
For more information on Maersk Training and its training solutions, click here. To find out more about SynergyXR and its no-code immersive training solutions, click here.
Quelle:
Foto: Maersk Training / SynergyXR