Education has continuously evolved throughout the years.
Technology is improving with better ways to make education more affordable and seamless for everyone. Heavy textbooks are turned into e-books and modern search engines replace long nights of research at the library. With the implementation of online learning, it seems natural that virtual reality is the next step in advancing education.
However, in a world of digital devices, students have a lower attention span and are more prone to distractions. They find it more difficult to absorb information compared to previous generations who grew up studying in a traditional classroom.
Virtual reality (VR) can provide students with a more engaging educational experience by creating a virtual world. The premise of a digital world offers an immersive experience that allows them to see, study, and interact with information. Not only do students learn better through experience, but being immersed in a world of information will inspire them to fully understand it.
It's no secret that many students get bored with the traditional teaching methods of reading and writing. With VR, students are encouraged to interact with each other and the information around them, making way for group discussions and creative brainstorming.
VR can be particularly useful for topics related to geography and history by creating a digital world immersed with a sense of place and time. Think history lessons where you can visit any place in time and reconstruct abandoned ruins from centuries ago – that's definitely a more interesting way to learn about the past!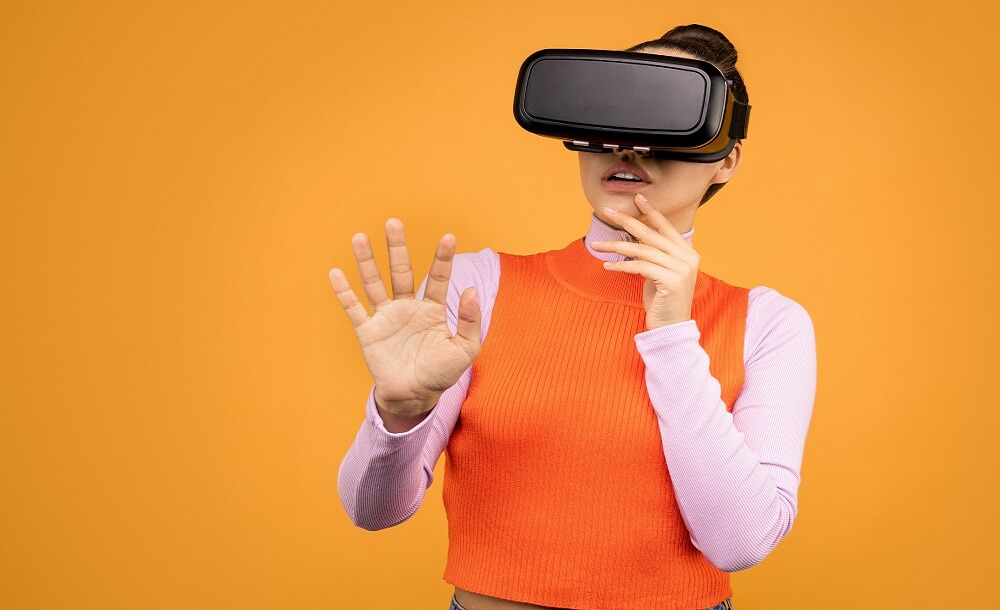 VR technology can also be good training for specialized fields such as medicine, healthcare, and manufacturing. In most cases, acquiring real-world experience in healthcare would be impossible as it usually revolves around life and death situations. However, with VR it is possible for medical students to train their surgical skills and learn the procedure of caring for patients without any risk involved.
Manufacturing is also another industry where one wrong move can result in life-threatening situations. For example, an employee who isn't familiar with machine controls might accidentally injure themselves or a fellow colleague. Hence, VR offers the opportunity to master the controls and understand how to operate the system.
Another benefit to having virtual reality in education is its ability to provide career exposure to students. Students can get a glimpse of how it's like to work in a specific field and explore other career choices. They can also familiarize themselves with issues commonly faced in their field and develop effective problem-solving skills.
As a result, real life experience becomes familiar to students. They are able to apply their knowledge to real world situations and broaden their understanding on a career. That way, they can decide for themselves if it is something they want to pursue.
The immersive experience of Virtual Reality in education can motivate students to unleash their imagination and inspire bright, innovative minds. Faced with a world of unparalleled limits, students will be pushed to think out of the box, adapt to change, and transform the world.
Quelle: