Vodafone Spain has announced that, starting tomorrow, June 1, its customers will be able to purchase the new Nreal Light augmented reality (AR) glasses. The glasses, which are designed for everyday use, connect to a smartphone via a USB-C cable in order to take advantage of the power of a next-generation Android device for processing tasks and providing an immersive AR experience for the wearer.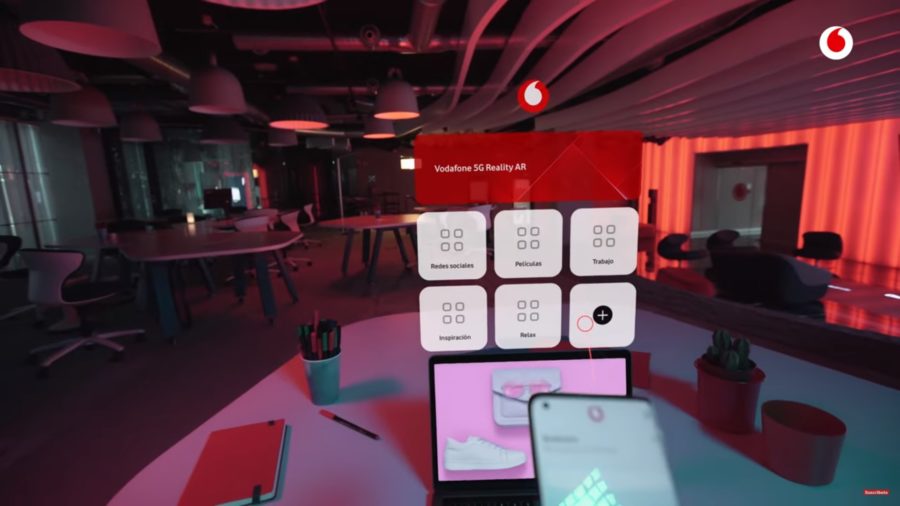 Vodafone added that it has developed, in collaboration with Virtual Voyagers and Optiva Media, 'Vodafone 5G Reality AR', an augmented reality application that allows users to extend their own reality. The solution has a list of application widgets, allowing users to create their own virtual dashboard, combining 2D and 3D screens. If an app is not available, users can simply open a browser window and view it from the glasses display instead.
The Nreal Light smart glasses offer consumers an accessible and high-quality augmented reality and mixed reality experience, with a sophisticated knowledge of the wearer's surrounding environment thanks to the glasses' six degrees of freedom (6DoF) tracking, plane detection and image tracking.
The glasses utilize two cameras, two microphones and two integrated speakers, allowing users to watch videos, surf the Internet and arrange dozens of screens within their field of view, with information being displayed on what appears to the wearer as the equivalent of a large transparent screen. Plus, users are able to carry on moving around whilst wearing the glasses.
The Vodafone 5G Reality AR app will be available completely free of charge from the Google Play store and users will access and interact with it through Nebula, Nreal's native 3D system for the Light glasses.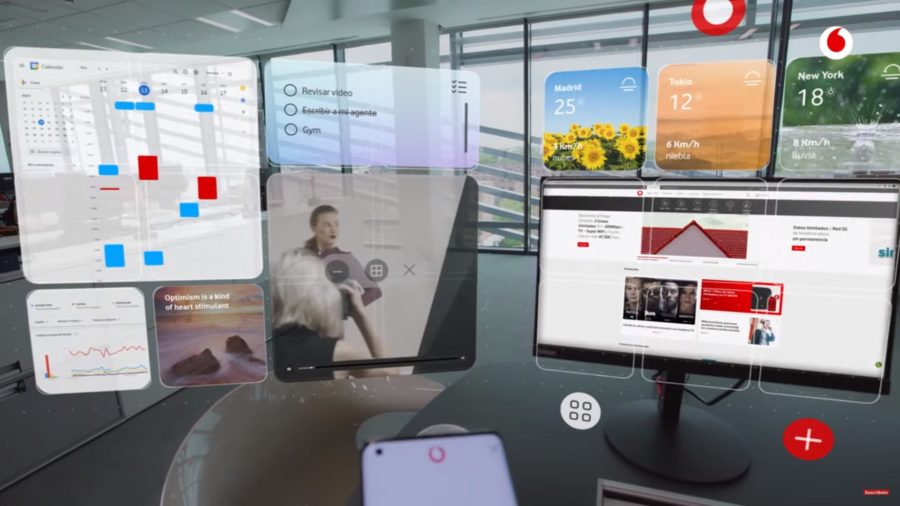 Today's announcement means that Vodafone becomes the first mobile operator in Spain to market a consumer AR device with real use cases thanks to an exclusivity agreement with Nreal. The mobile operator also stated that: "The advantages provided by the Vodafone 5G network are essential for the operation of these glasses, since speeds of up to 1Gbps and latencies of less than 10ms make the experience smooth and comfortable for the user."
Vodafone added that it will continue to develop other use cases to enhance the advantages of its 5G network that will be implemented in the coming months.
Nreal Light will be available from tomorrow, June 1 at vodafone.es/nreal. Customers can purchase the glasses at Vodafone physical and digital points of sale. The Nreal Light glasses can either be associated with any Vodafone rate for one of the compatible smartphones on offer from Vodafone, or purchased on their own and linked to the customer's existing smartphone.
Offers include:
Free Nreal Light glasses on a mobile plan costing EUR €16 a month for 36 months; or
Oppo Find X3 Pro 5G device and Nreal Light glasses for EUR €42.50 a month for 36 months.
For more information on Nreal and its Light augmented reality glasses, please visit the company's website.
Quelle:
https://www.auganix.org/vodafone-spain-customers-now-able-to-purchase-the-nreal-light-augmented-reality-glasses/
Image / video credit: Vodafone Spain / YouTube