The interactive exhibition "Leonardo da Vinci: Artist – Inventor – Genius" arrived in Budapest on the 500th anniversary of his death.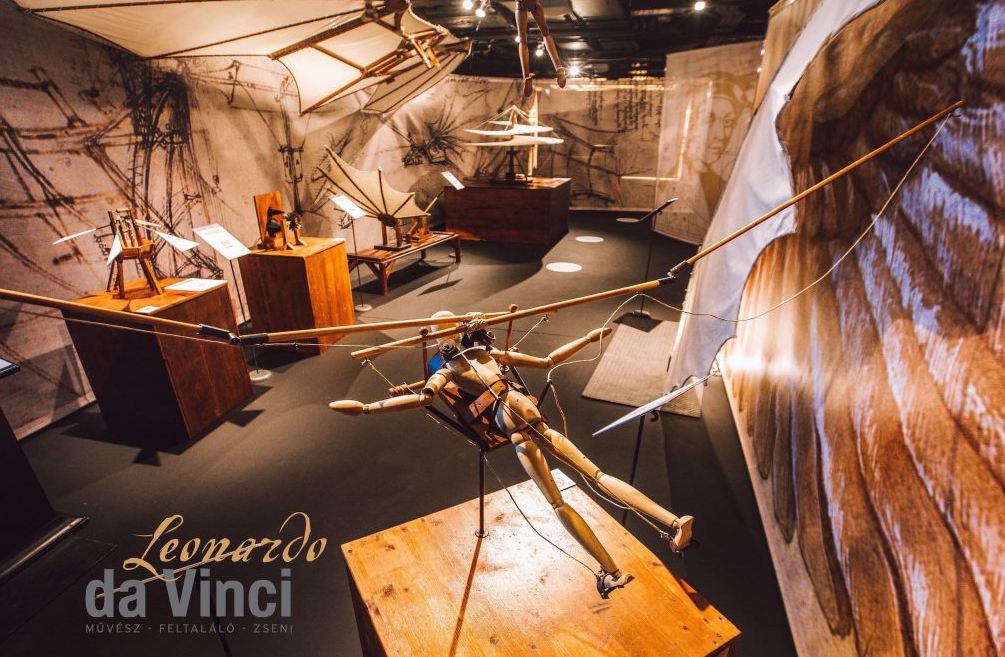 You can find reproductions of Leonardo da Vinci's paintings and also interactive mock-ups of nearly 60 of Leonardo's technical inventions, reported turizmus.com about the Leonardo da Vinci: Artist – Inventor – Genius exhibition, located in Budapest until the beginning of September.
Leonardo (1452 – 1519) himself was in very close relationship with art and music, but also to different sciences like physics, anatomy, architecture and he also has designed military weapons.
At the exhibition, dozens of wooden inventions can be found. These mock-ups made of wood were put together by a group of scientists from Italy based on the original drawings of Leonardo and were made of materials that were available in the era of da Vinci. The visitors can also touch most of them and try them out with computer simulations.
We can also 'step into' some paintings with VR glasses, where we receive video and audio guideance. These virtual reality experiences will show us which of our everyday objects do we use on the basis of da Vinci's inventions from hundreds of years ago.
The exhibition has so far been a great success in 23 countries. Hungarian organizers are expecting hundreds of thousands of visitors in six months.
Quelle:
https://vrroom.buzz/vr-news/immersive-arts/leonardo-immersive-exhibit-comes-budapest