Eine Weltreise ist eigentlich ein teurer Spaß, der für viele von uns wohl ein Traum bleiben wird. Wander lässt uns selbigen auf Oculus Go für kleines Geld in VR erleben. Wir haben die App getestet.
Die Immersion von Virtual Reality lässt uns tief in fremde (Spiel)Welten eintauchen. Da liegt der Gedanke nah, das auch für unseren ganz realen blauen Planeten anzubieten. Wander versucht genau das – größtenteils mit Erfolg.
Die ganze Welt (und mehr) in VR
Wie ist es überhaupt möglich, die gesamte Welt in eine einzige App für eine autarke VR-Brille zu packen? Die Entwickler von Parkline Interactive bedienen sich hier eines ebenso simplen wie effektiven Tricks. Wander nutzt nämlich das Datenmaterial von Google Street View. Dadurch können wir an jeden Ort der Welt reisen, den der umtriebige Internetriese kartografiert hat.
Dazu zählen natürlich touristisch erschlossene Orte wie das Taj Mahal, Machu Picchu oder der Eiffelturm, aber auch exotischere Reiseziele. Wir können in VR einen Blick in die Krater brodelnder Vulkane werfen, arktische Gefilde besuchen und sogar einen Abstecher in den Weltraum machen. Ja, ihr habt richtig gehört: Auch ein Besuch der internationalen Raumstation ISS ist nämlich mit Wander möglich.
Laufen, Lernen, Staunen
Besonders cool ist, dass wir uns mit unserer Oculus Go an den meisten Orten nicht nur wie in einem 360 Grad-Film umsehen, sondern uns auch per Teleportation durch die Szenerie bewegen können. Das sorgt für ein schönes Präsenzgefühl, das aber nicht ganz perfekt ist.
Dazu sind einige Aufnahmen einfach nicht hoch genug aufgelöst und teils ist an sichtbaren Kanten deutlich erkennbar, wo mehrere Aufnahmen zu einem Rundumbild zusammengefügt wurden. Allerdings liegt das am zugrundeliegenden Bildmaterial, und nicht an der App selbst.
Dafür glänz Wander mit einigen praktischen Zusatzfunktionen. Es gibt eine Sprachsuche, mit der wir (auf englisch) relativ zielsicher Orte und Adressen direkt ansteuern können. Zudem gibt es das "Places to Visit"-Feature. Dabei handelt es sich um eine kuratierte Zusammenstellung besuchenswerter Orte.
Das Spektrum reicht dabei von Naturschauplätzen über virtuelle Städtetrips bis zu einer VR-Reise durch die Drehorte von Game of Thrones. Ebenfalls sehr cool: Dank Wikipedia-Integration können wir zu vielen Reiseorten direkt aus der App heraus interessante Zusatzdetails erfahren.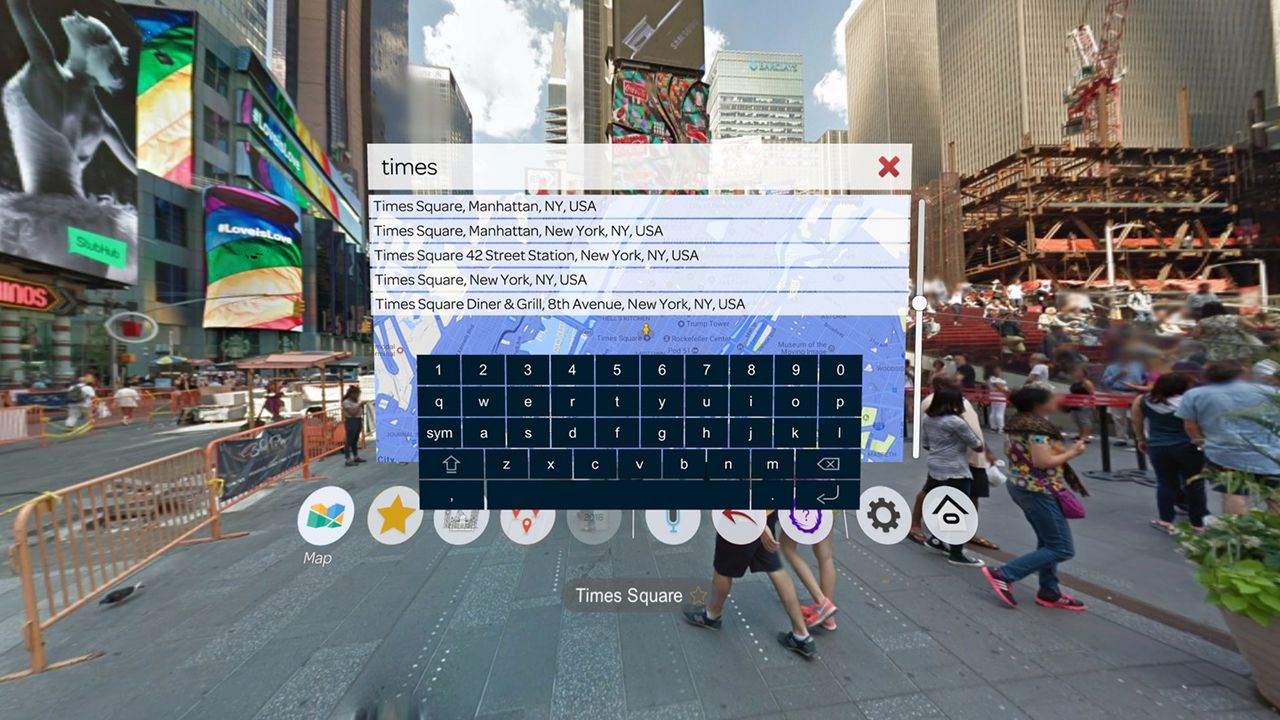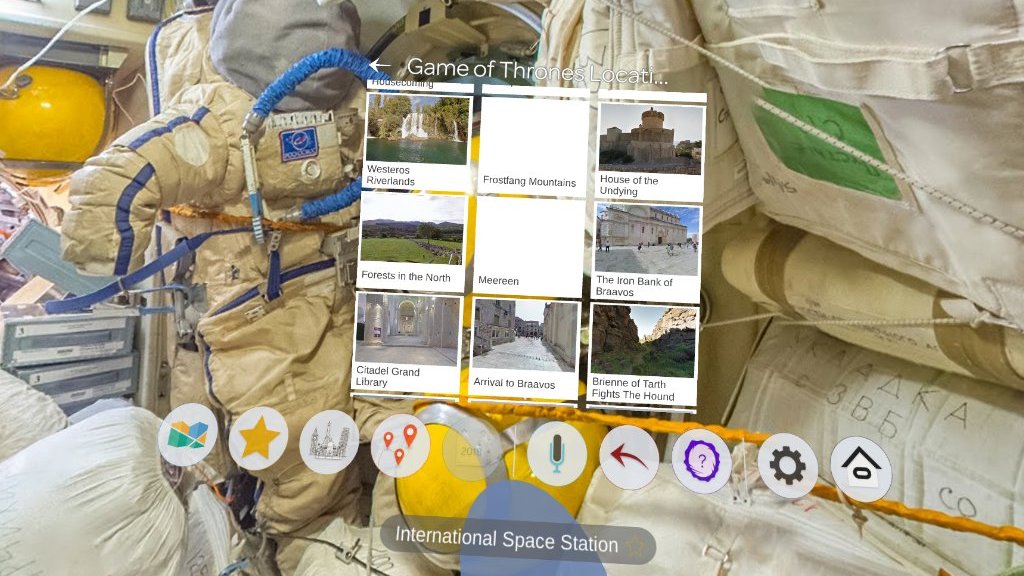 Oculus Go mit Reisefieber
An Orten, an denen Street View mehrmals zugegen war, können wir uns anschauen, wie diese sich im Verlauf der Zeit verändert haben. Eine Funktion, die uns potentiell interessante weitere Orte in der Nähe unseres virtuellen Aufenthaltsortes anzeigt, rundet das Angebot ab.
Ganz perfekt ist Wander allerdings nicht. Während unseres Test wurde unsere VR-Brille ziemlich heiß. Zudem zieht die App der Oculus Go den Strom aus dem Akku wie eine Touristenfalle arglosen Reisenden das Geld aus der Tasche.
Auch das an sich intuitiv zu bedienende Interface hat noch einige Kinderkrankheiten: Einige Male hängte sich dieses auf und war nicht mehr zu benutzen – einzig ein Neustart der Appschaffte Abhilfe. Wir hoffen, dass die Entwickler hier noch ein wenig nachbessern. Von diesen kleinen Unzulänglichkeiten abgesehen, bietet Wander jedoch zahllose Stunden Entdeckungsspaß zum wirklich kleinen Preis.
Quelle: