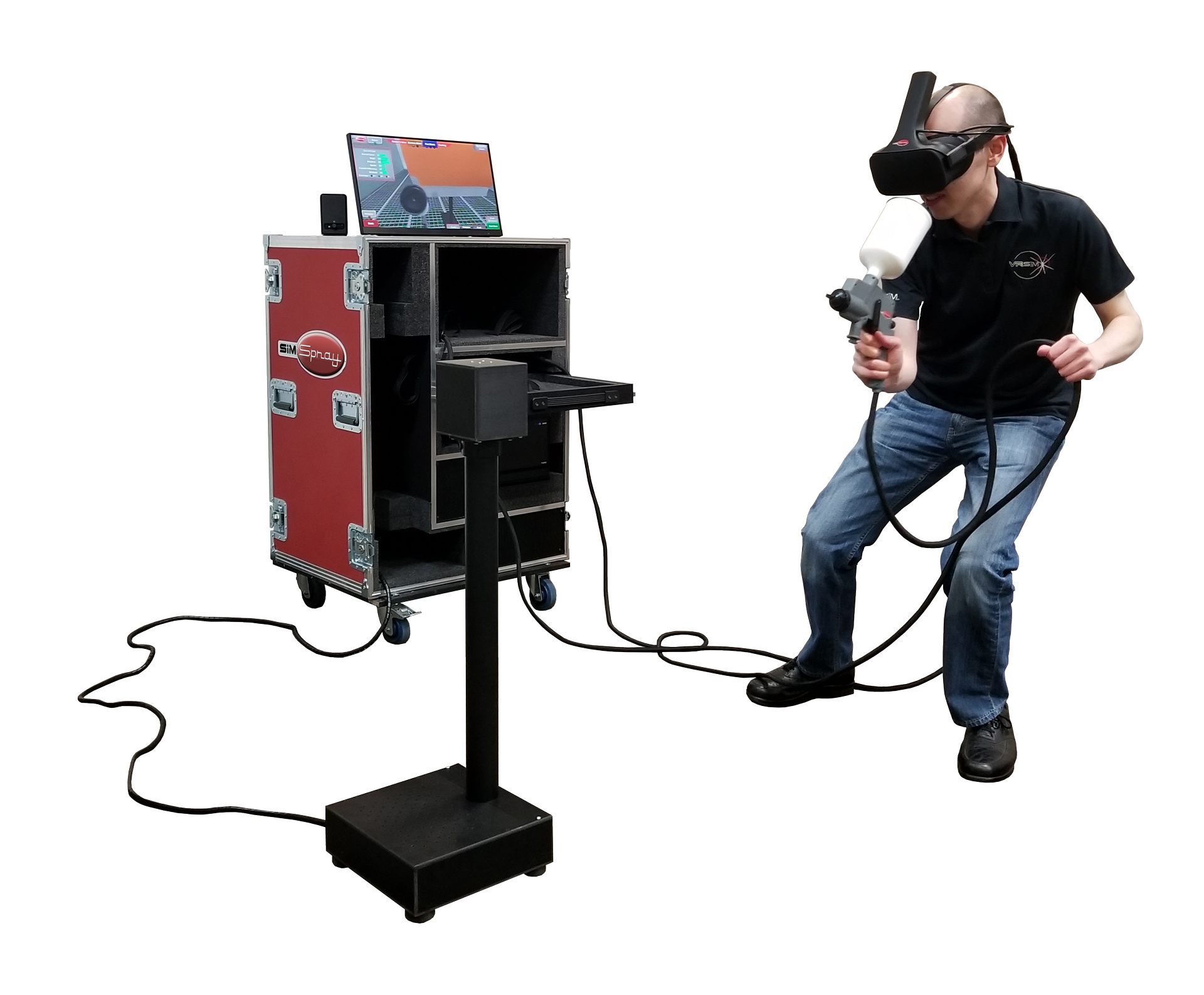 SimSpray is a VR training system targeting educational institutions, manufacturers, and trade unions, all with the eye for lowering costs over traditional training and offering some unique insight only available in VR.
Training to become a commercial spray painting technician costs time, money, and requires the use of special equipment—all of which is fundamental to learning the trade, but VR can replicate some of this while providing important insight you wouldn't otherwise get.
VRSim, a Connecticut-based startup, offers its enterprise-level VR turn-key solution with touch-screen monitor, capable PC, a modified Oculus Rift headset with tracking provided by Sixense, and a SimSpray spray gun with appropriate buttons that touts haptic feedback to simulate real equipment.
"We need to provide training experiences that enable trainees to gain in-depth understanding of the knowledge and motion it takes to do a perfect paint job," said Matthew Wallace, CEO of VRSim.
The company claims SimSpray can reduce material costs "by up to 50 percent and operating costs by up to 20 percent." minimizing waste and exposure to hazardous materials. The SimSpray system also collects 3D tracking data for easy replay and evaluation of user performance.
Quelle:
https://www.roadtovr.com/turn-key-vr-training-system-simspray-looks-lower-costs-commercial-spray-painters/