Unity, a leading platform for creating and growing real-time 3D (RT3D) content, has today announced the launch of its beta program for visionOS that includes access to Unity PolySpatial, which will power Unity content alongside other apps in the Shared Space on Apple Vision Pro. Featuring integration with the Unity editor, creators can now build experiences that run in visionOS, and leverage the technology and features of the Apple Vision Pro.
By combining Unity's new PolySpatial technology with Apple's RealityKit-managed app rendering, content created in Unity will have a unified look and feel, alongside other apps in visionOS, according to Unity. The company added that it has worked closely with Apple to offer support for visionOS and PolySpatial to ensure that users will be able to experience Unity apps on day one of the Vision Pro device's launch. Developers interested in signing up for the beta can visit www.unity.com/spatial.
With this announcement, creators and developers will now be able to build brand new experiences and port existing ones to visionOS, previewing from the Unity Editor directly to Apple Vision Pro for quick iteration. New authoring workflows will enable creators to blend content seamlessly with the physical world, while tools for input will provide natural and intuitive ways for users to control their content with just their eyes and hands on Apple's Vision Pro mixed reality headset.
"We're thrilled to be working with Apple so our ecosystem of millions of game and app developers can bring their Unity apps to this exciting new platform," said Ralph Hauwert, SVP & GM, Unity Runtime, Editor and Ecosystems. "With Unity PolySpatial, we are making it more efficient and streamlined for developers to create all new immersive experiences using the Editor they know and love. This is core to our promise of enabling developers to create once and ship anywhere."
According to Unity there are three main approaches to creating spatial experiences on the visionOS platform:
Port an existing virtual reality game or create a new fully immersive experience, replacing the player's surroundings with digital environments;
Mix content with passthrough to create immersive experiences that blend digital content with the real world.
Run multiple immersive applications side by side within passthrough while in the Shared Space.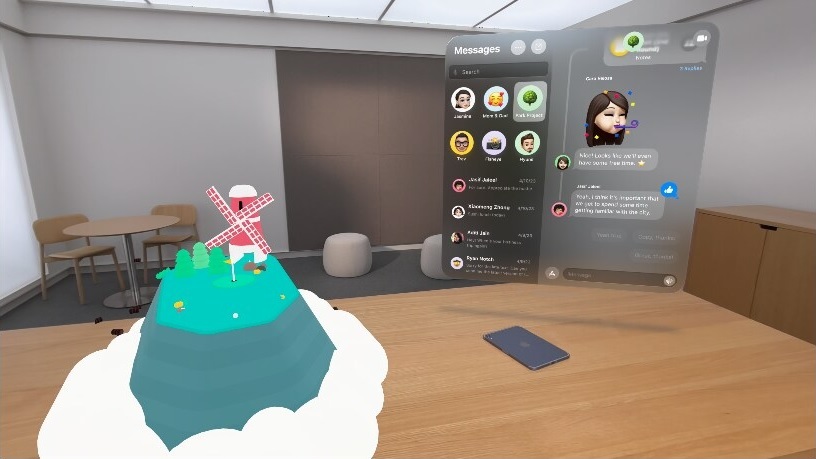 The company noted that for both porting an existing application or creating an entirely new one, these are more straightforward with Unity, and will involve:
Workflow – With full support for the visionOS platform in Unity, developers can see their projects running on Vision Pro in just a few steps.
Graphics: Unity recommends using the Universal Render Pipeline for visionOS projects so as to enable foveated rendering for higher-fidelity visuals.
Input: People will use their hands and eyes to interact with content on Vision Pro. Unity's XR Interaction Toolkit adds hand tracking to make it easier for developers to adapt existing projects. Developers can also react to built-in system gestures with the Unity Input System, and access raw hand joint data for custom interactions with the XR Hands package.
Shared Space: Unity's new PolySpatial technology enables developers to create apps that can run side by side in the Shared Space.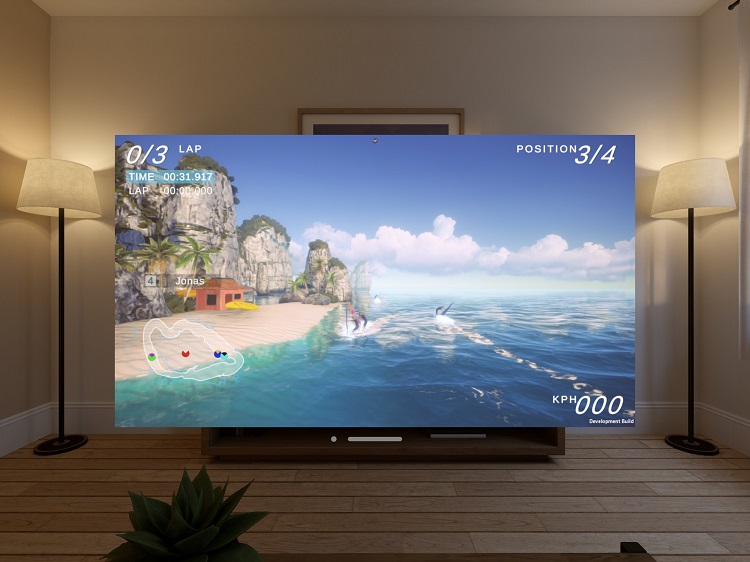 Unity noted that in addition to immersive apps, developers can also run content in a window that users can resize and reposition in their space (shown above). This is the easiest way to bring existing mobile and desktop applications to visionOS, according to Unity, and is the default mode for content targeting the visionOS platform. Beta support for windowed applications is available to try today in Unity 2022 LTS (2022.3.5f1 or newer).
"We know there is a huge community of developers who have been building incredible 3D experiences using Unity's robust authoring tools, and we're so excited for them to build apps for Apple Vision Pro," said Mike Rockwell, Apple's vice president of the Vision Products Group. "Unity-based apps and games run natively on Apple Vision Pro, so they have access to groundbreaking visionOS features including low latency pass-through and high-resolution rendering. This enables Unity developers to take full advantage of the powerful and unique capabilities of Apple Vision Pro."
To learn more about the Unity visionOS beta program, which includes Unity development support of visionOS, PolySpatial, and access to onboarding resources, click here. For additional information on how developers can prepare projects for the visionOS platform, please visit the Unity blog.
Quelle:
Image credit: Unity