How does immersive therapeutics transform the healthcare industry?
With better accessibility and affordability, immersive therapeutics is now transforming how patients receive optimal care. Particularly in mental health and physical therapy, it has been instrumental in optimizing treatment outcomes, and helping patients overcome anxiety, discomfort, and other challenges to their recovery.
For several years now, we've seen virtual reality at work in healthcare. VR is now widely used in virtual sessions for psychological therapy, training simulations for medical professionals, gamification of exercises for physical therapy, and healthcare marketing.
Today, developments in immersive technologies are widening the applications of immersive treatment options for various healthcare issues. One of these is immersive therapeutics for the treatment of intractable health conditions.
But what exactly is immersive therapeutics and how does it truly impact healthcare? Here, we dissect what this emerging treatment approach is and share feedback from tech experts and users alike.
What Is Immersive Therapeutics?
Immersive therapeutics is an evolving field of medicine that delivers treatment using advanced technologies such as virtual reality, augmented reality, and artificial intelligence. It alleviates patient suffering and enhances treatment by placing patients in highly immersive and sensory-rich environments.
Through immersive therapeutics, patients connect with virtual environments at a deep emotional level that can alter the brain's perception of pain and divert their attention.
According to Gita Barry, President of Immersive Healthcare at Penumbra Inc., "By captivating the patients in a virtual environment, patients can engage with serene beachscapes or play cognition games to cope with the craving feeling and safeguard their path to recovery."
Being highly effective in distracting patients from pain and cravings, immersive therapeutics has great potential for use in physical rehabilitation and addiction treatment.
"The more immersive an experience is, the more it can be engaging, positively distracting, entertaining, and effective from a therapeutic and clinical standpoint," says Joel Breton, game designer and president of Immersive Healthcare Studios at REAL System by Penumbra. This is what makes immersive therapeutics effective in addressing challenges in therapeutic treatments.
Advancing Immersive Therapeutics for Better Healthcare
As immersive therapeutics continues to evolve, more companies are looking to increase the accessibility of these therapies, broadening their applications in new treatment options for various healthcare issues.
Some of the most promising clinical uses include treating stress, anxiety, fears, disorders, and phobias. Its applications for pain management, rehabilitation, wellness, and healthcare optimization are also expanding fast.
One company that is at the forefront of advancing the use of immersive therapeutics is Penumbra. Technologies like Penumbra's REAL System are already showing real impact in the field of immersive therapeutics.
With platforms like the REAL i-Series for VR/mental health and the REAL y-series for VR/physical therapy, patients can access VR-based treatments and self-manage their conditions from the comfort of their own homes.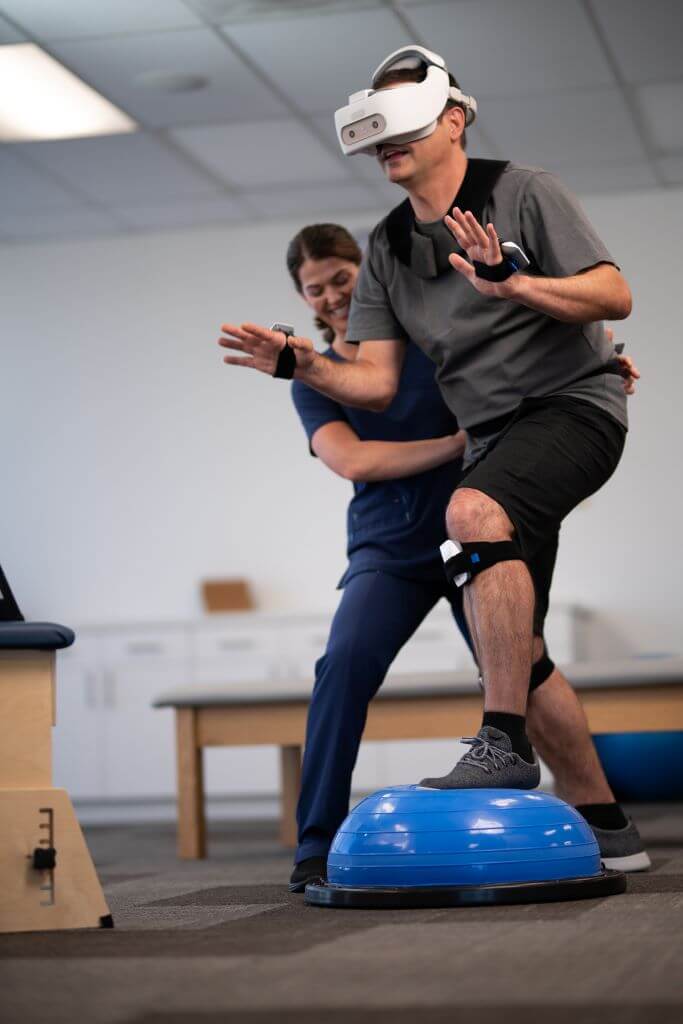 Of the 40 million US adults with substance abuse disorders, about 40 to 60% relapse at some point in their lives. While contact with drugs is the most obvious cause for relapse, stress cues linked to substance abuse are also common triggers.
This is where immersive therapeutics becomes most helpful. By helping counteract disruptive effects on the brain and behavior, immersive experiences help those in recovery regain control of their lives.
Real Impact of the REAL System
Barry believes that immersive experiences have the potential to impact millions of patients across a range of conditions. Developed using clinical evidence, Penumbra's REAL System effectively supports the physical rehabilitation, cognitive, and wellness needs of patients in recovery.
The REAL i-Series, for instance, is currently in use at the Chemical Dependency unit of Hoag Health. The VR-based solution has been incorporated into group therapy sessions to create positive shared experiences and boost communal engagement.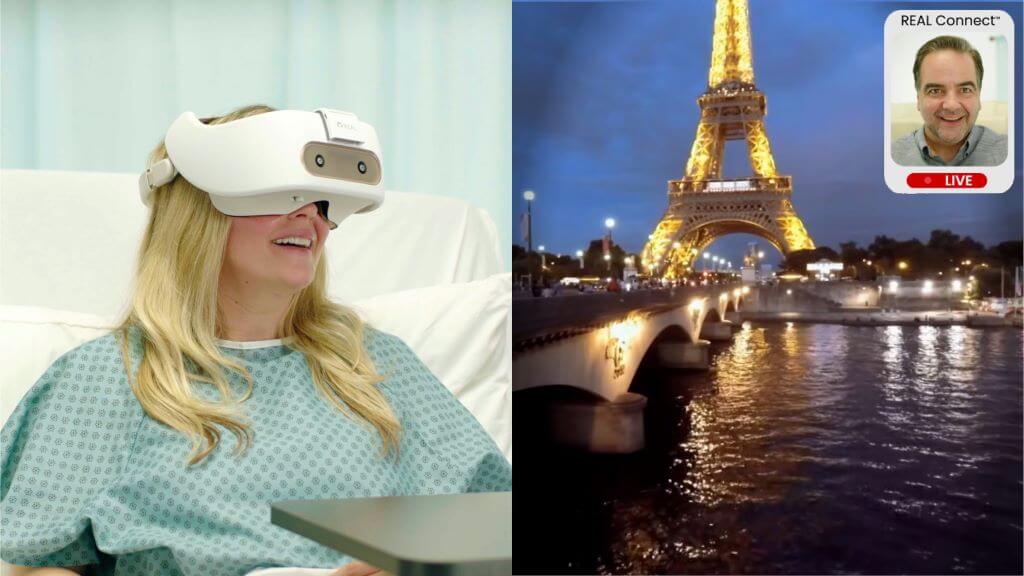 The use of the system helps patients feel at ease and more open to participating in group therapy. Seeing the benefits of the i-Series, Hoag Health is now also using it to support staff well-being and retention.
As REAL System President, Breton explains that REAL's VR experiences are designed to address physical therapy, occupational therapy, and speech-language rehab as well as general mental wellness. According to Breton, the sense of immersion VR provides distracts patients from pain and fatigue. By keeping them engaged and entertained, the patients are more likely to adhere to their treatment programs.
Transforming the Future of Health
Immersive therapeutics is undoubtedly transforming the future of healthcare by providing patients with a higher level and quality of care.
"With greater awareness of the benefits VR-based tools can provide in addiction treatment and broader healthcare, we anticipate that clinicians will identify both new applications and also new patient populations who can benefit from the immersive experience VR provides," says Barry.
The goal of immersive therapeutics is to widen access to transformative care. Whether patients are in health facilities or at home, immersive solutions can help them overcome health challenges and ensure optimal recovery. Through the continued collaboration of tech experts and health practitioners, immersive therapeutics has the potential to transform the entire healthcare industry.
Quelle: